PELAJAR FAKULTI BAHASA ARAB, UNIVERSITI ISLAM SULTAN SHARIF ALI MENERIMA PENGHARGAAN BIASISWA DARIPADA SULTAN QABOOS HIGHER CENTER
Bandar Seri Begawan, 11 Januari 2023 bersamaan 18 Jamadil Akhir 1444H, Kedutaan Kesultanan Oman telah menerima kunjungan dari Rombongan Fakulti Bahasa Arab, Universiti Islam Sultan Sharif Ali yang diketuai oleh YM Dr Hajah Rafidah binti Haji Abdullah, Dekan Fakulti Bahasa Arab.
PYT Erma Said Mohamed Al Kathiry menyatakan peghargaan kepada empat pelajar Fakulti Bahasa Arab, tahun 4 iaitu Abdul Rashid bin Haji Zainie, Muhhammad Kafil Ifwat bin Awang Ariffin, Syahirah@ Syakirah binti Haji Othman dan Nurul Muhassanah binti Ahmad  yang tercalon menerima biasiswa daripada Sultan Qaboos Higher Center for Culture and Science untuk mengikutiprogram bahasa Arab di Sultan Qaboos College for Teaching Arabic to Non-Native Speakers, Oman selama lapan (8) minggu mulai 15 Januari hingga 9 Mac 2023.
Biasiswa ini antara lain bertujuan untuk memenuhi tawaran dari Kesultanan Oman dengan harapan memperkembangkan hubungan dan kerjasama antara kedua belah pihak. Dengan adanya kerjasama ini, pelajar dapat memanfaatkan peluang yang ada dalam meningkatkan mutu kemahiran dan keyakinan berbahasa Arab di persekitaran sebenar. Ia juga bertujuan untuk membimbing pelajar melangkah keluar dari zon selesa (comfort zone) mereka di samping meningkatkan keyakinan diri untuk hidup berdikari di luar negara.
Kunjungan ini diakhiri dengan sesi begambar ramai.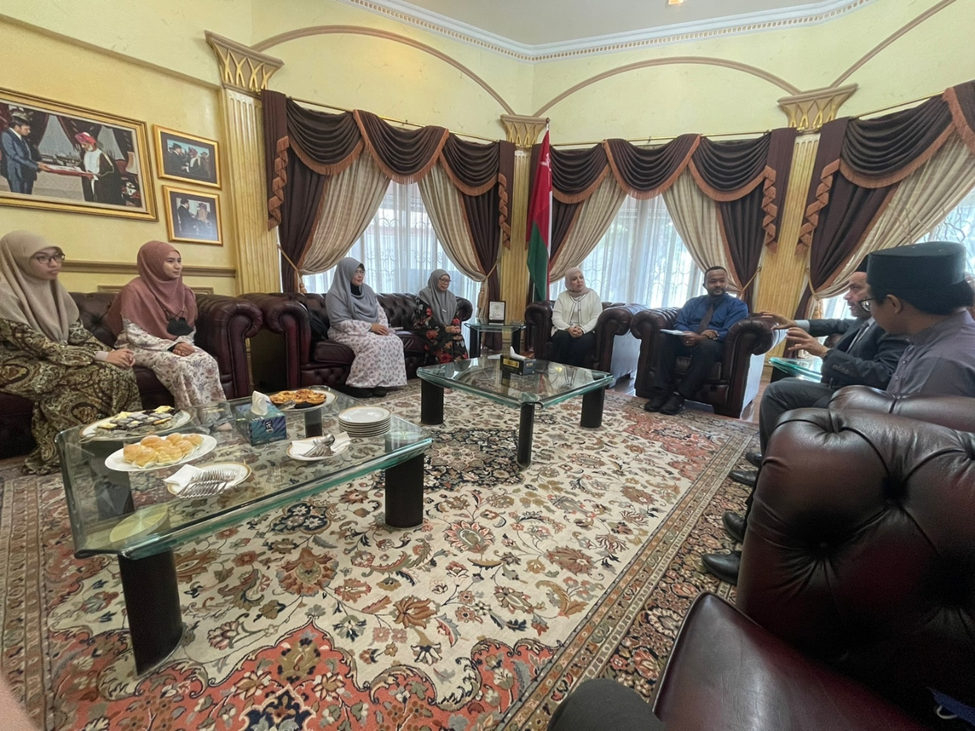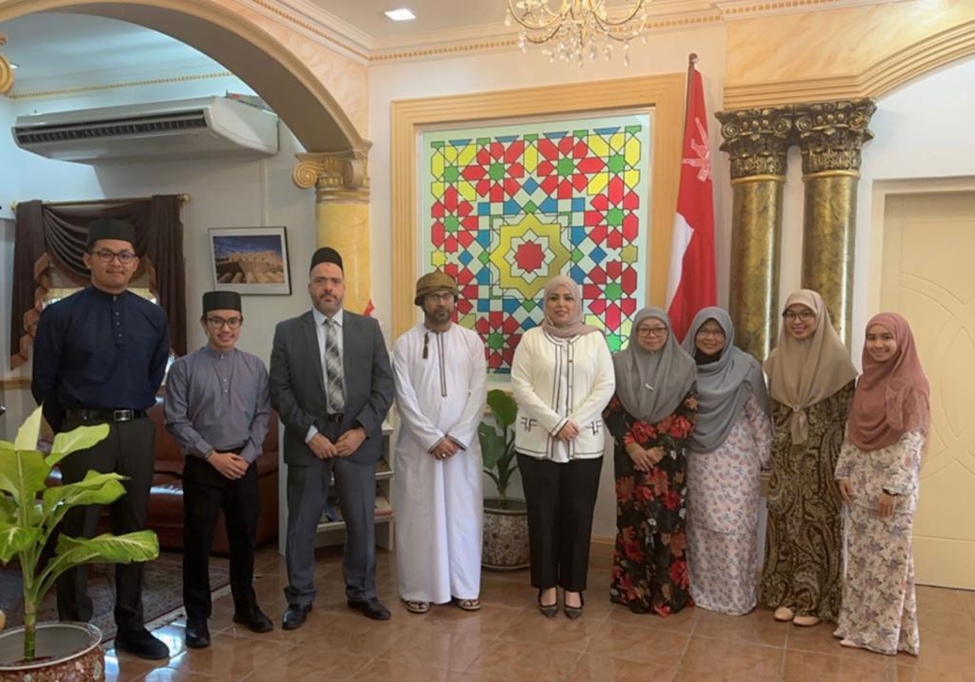 Sesi begambar ramai bersama dengan penerima biasiswa Sultan Qaboos Higher Center for Culture and Science untuk mengikutiprogram bahasa Arab di Sultan Qaboos College for Teaching Arabic to Non-Native Speakers



Pages:
Page

1
,
Page

2
,
Page

3
,
Page

4
,
Page

5
,
Page

6
,
Page

7
,
Page

8
,
Page

9
,
Page

10
,
Page

11
,
Page

12
,
Page

13
,
Page

14
,
Page

15
,
Page

16
,
Page

17
,
Page

18
,
Page

19
,
Page

20
,
Page

21
,
Page

22
,
Page

23
,
Page

24
,
Page

25
,
Page

26
,
Page

27
,
Page

28
,
Page

29
,
Page

30
,
Page

31
,
Page

32
,
Page

33
,
Page

34
,
Page

35
,
Page

36
,
Page

37
,
Page

38
,
Page

39
,
Page

40
,
Page

41
,
Page

42
,
Page

43
,
Page

44
,
Page

45
,
Page

46
,
Page

47
,
Page

48
,
Page

49
,
Page

50
,
Page

51
,
Page

52
,
Page

53
,
Page

54
,
Page

55
,
Page

56
,
Page

57
,
Page

58
,
Page

59
,
Page

60
,
Page

61
,
Page

62
,
Page

63
,
Page

64
,
Page

65
,
Page

66
,
Page

67
,
Page

68
,
Page

69
,
Page

70