The Counselling Unit offers a friendly and professional service in helping students enhance their personal development, adapt to university life, and manage their learning and academic life. The Unit also provides a safe, confidential environment and support for students to discuss the challenges and issues they may be experiencing.
Objectives
Provide services for students to improve their personal development.
Provide academic guidance.
Assist and guide students with personal problems, academic and discipline related matters.
Roles and Responsibilities
Organise individual or group counselling sessions
Provide learning support such as individual counselling, seminars and workshops covering learning skills, preparation for examination and time management skills.
Assist academic office with absenteeism
Plan and deliver relevant development courses for students and student leaders
Counselors


Norsadiah binti Matarsad
Email: norsadiah.matarsad@unissa.edu.bn
Consultation hours: 
Monday-Thursday
9:00 a.m – 4:00 p.m
2462000 ext 314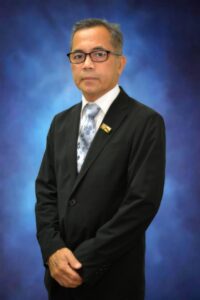 Ali Yusri bin Abdul Ghafor
Visiting Counselor
UNISSA Peer Counselling – Rakan U.M.A.T
Trained students  or Peer Counselors who are trained in the field of counseling and communication to guide and mentor their peers, especially those who need help.
Serve as informal channel for student to talk with
Liaise with UNISSA Counseling Unit