Short courses are a series of lessons or lectures on particular subjects/courses taken in a short time period, usually within one to two days. Various types of short courses are offered to provide a platform to acquire new skills, enhance or refresh existing skills. These courses include those designed specifically to assist an individual in performing his/her current job, and industry-specific, aimed for those who are going to change careers or enter into new skill area. Further enquiry, suggestion, and comment can be forwarded to our email at c4l@unissa.edu.bn or by contacting us at +673-8254374.
---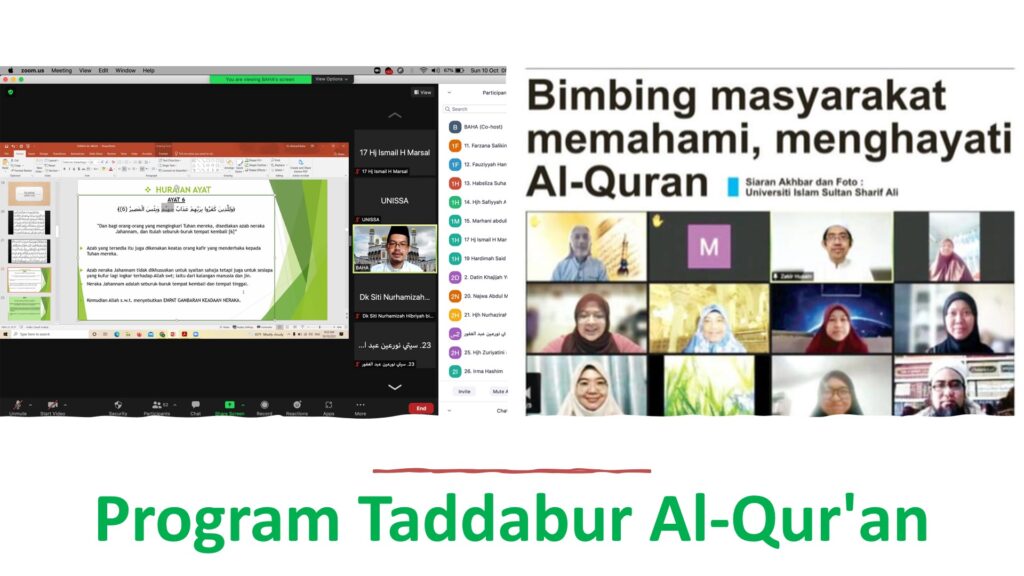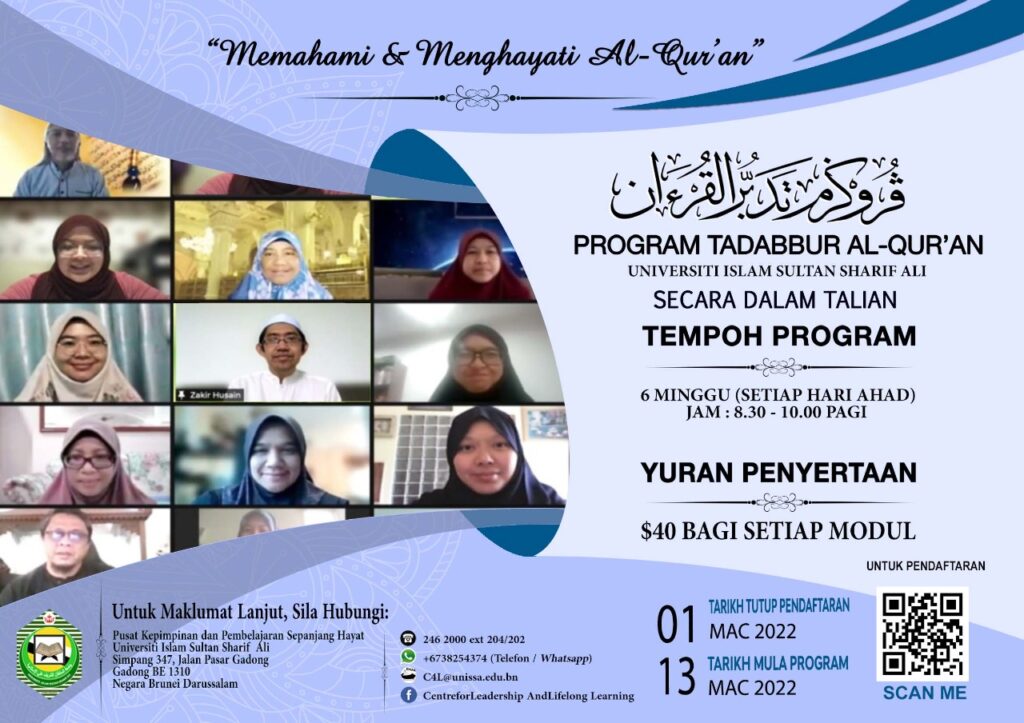 Program Tadabbur Al-Qur'an bagi sesi ini akan diadakan bermula 13 Mac 2022M selama 6 minggu iaitu pada setiap hari Ahad, bermula jam 8.30 pagi hingga 10.00 pagi (1 jam 30 minit). Modul akan ditawarkan bagi sesi tersebut iaitu Modul Pengenalan. Yuran pendaftaran ialah sebanyak BND40.00 (bagi setiap modul).
Orang ramai yang ingin mendaftar boleh melayari link berikut: https://bit.ly/PTQC4L. Tarikh akhir pendaftaran adalah pada hari Selasa, 01 Mac 2022M, jam 4.30 petang.
Sebarang pertanyaan atau keterangan lanjut mengenai program ini, orang ramai bolehlah menghubungi Pusat Kepimpinan dan Pembelajaran Sepanjang Hayat, UNISSA ditalian 246 2000 ext 202/204 ataupun melayari laman sesawang www.unissa.edu.bn atau menghantar email ke C4L@unissa.edu.bn.