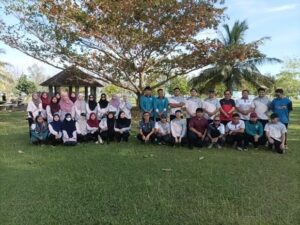 News
MUARA, Ahad, 29 Oktober – Seramai 41 orang peserta yang terdiri daripada pelajar, tenaga akademik
Read More »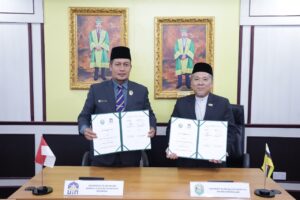 News
Rabu, 15 November 2023 – Menerima lawatan dan seterusnya Majlis Penandatanganan Memorandum Persefahaman (MoU) bersama
Read More »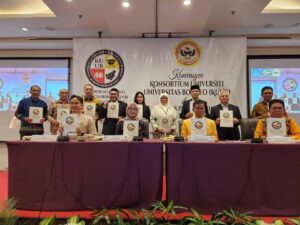 News
Rabu, 8 November 2023 – Universiti Islam Sultan Sharif Ali (UNISSA) telah menghadiri Konvensyen Universiti
Read More »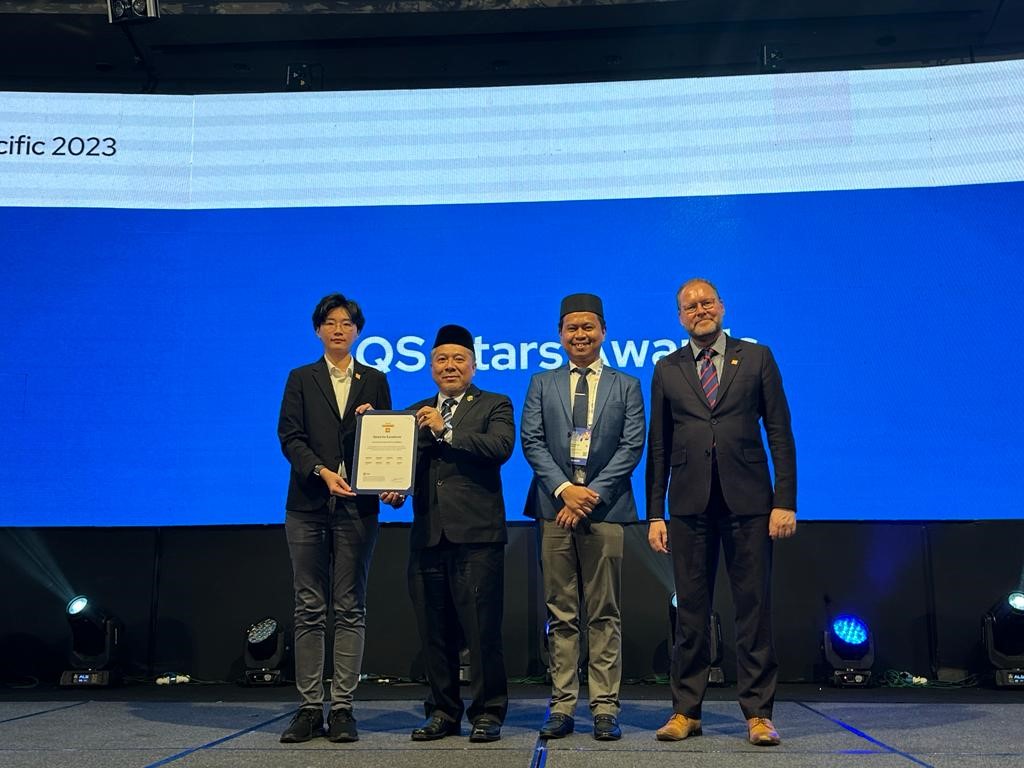 Universiti Islam Sultan Sharif Ali (UNISSA) telah menerima penarafan 5 bintang (cemerlang) dan penghargaan berdasarkan sistem penilaian Quacquarelli Symmonds (QS) Stars Ratings. Pengiktirafan tersebut telah diterima dalam Majlis Penganugerahan QS Stars yang telah diadakan di Kuala Lumpur, Malaysia baru-baru ini.
Hadir bagi menerima penganugerahan tersebut ialah Rektor UNISSA, Dr Haji Norarfan bin Haji Zainal. Turut hadir dalam acara tersebut ialah Pengarah Pejabat Perancangan dan Pembangunan Strategik, Dr Muhamad Alif bin Haji Sismat dan Ketua Unit Pengiktirafan dan Pengkorporatan, Dr Zulamali bin Begawan Pehin Khatib Haji Matassan.
Dalam penyertaan buat julung kalinya, UNISSA telah berjaya mendapat 5 bintang dalam lima dari lapan kategori, iaitu Pengajaran, Kebolehpasaran, Pengantarabangsaan, Pembangunan Akademik dan Prasarana. Manakala, dalam kategori Tanggungjawab Sosial dan Keterangkuman, UNISSA mendapat 4 bintang.
Rektor UNISSA menyatakan sebagai sebuah universiti berteraskan Islam yang masih muda, penarafan tersebut merupakan satu pencapaian yang membanggakan kerana ianya telah meletakkan UNISSA setaraf dengan universiti terkemuka antarabangsa yang turut mendapat penarafan 5 bintang seperti Universiti Putra Malaysia, University of Jordan, King Saud University, Coventry University dan Lancaster University.
Menurutnya lagi penarafan tiga (3) tahun ini juga diharapkan menjadi satu dorongan bagi seluruh warga UNISSA untuk terus berkembang maju dan meningkatkan kecemerlangan dalam pelbagai bidang di arena antarabangsa, khususnya dalam memacu pembangunan ummah sejagat.
Anugerah QS Stars tersebut merupakan sebahagian dari QS Higher Ed Summit: Asia Pacific 2023 anjuran Quacquarelli Symonds yang diadakan di Pusat Persidangan Kuala Lumpur, Malaysia, selama tiga (3) hari bermula pada 7 hingga 9 November 2023.
Sidang kemuncak dengan tema "Creating the Right Outcomes: Universities and the Future of Work in the Asia Pacific" tersebut telah membincangkan pelbagai isu semasa dan amalan terbaik dari pelbagai institusi pengajian tinggi dan jaringan industri.