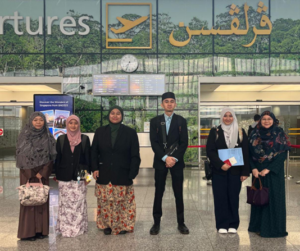 News
Bandar Seri Begawan, Jumaat, 08 Disember 2023, Universiti Islam Sultan Sharif Ali telah menghantar 4
Read More »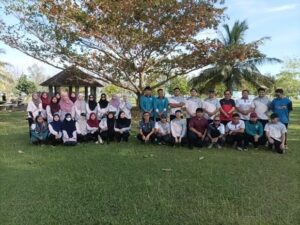 News
MUARA, Ahad, 29 Oktober – Seramai 41 orang peserta yang terdiri daripada pelajar, tenaga akademik
Read More »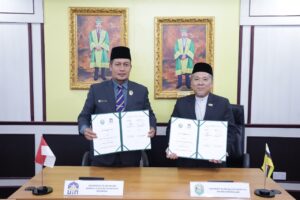 News
Rabu, 15 November 2023 – Menerima lawatan dan seterusnya Majlis Penandatanganan Memorandum Persefahaman (MoU) bersama
Read More »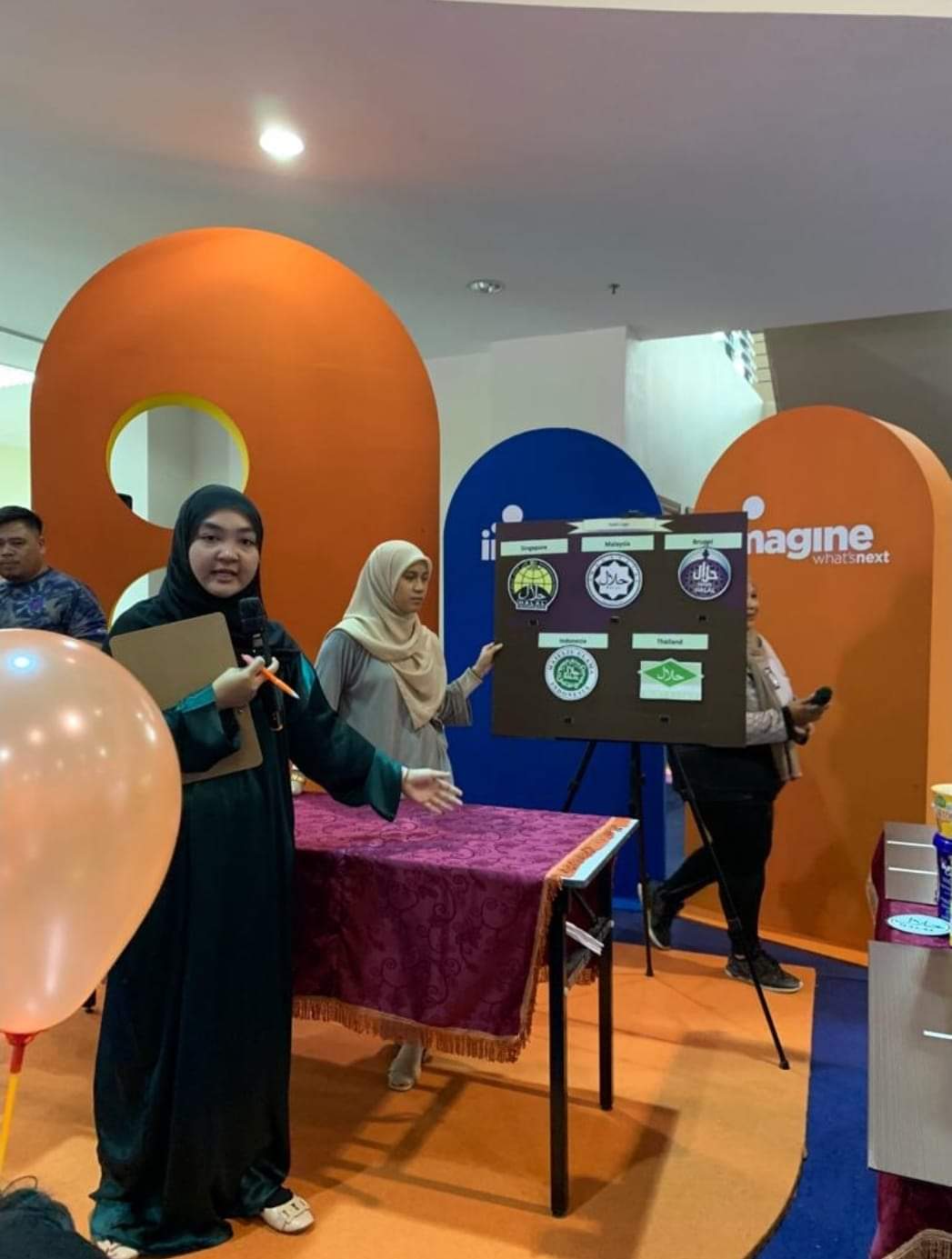 Universiti Islam Sultan Sharif Ali (UNISSA) melalui Pusat Penyelidikan Halalan Thayyiban (PPHT) telah mengadakan aktiviti 'Halal Awareness Games' pada 3 – 4 Disember 2022 bertempat di Dewan Bridex 1, Jerudong bersempena dengan Ekspo Produk Tempatan 2022 yang dikendalikan oleh Nor Surilawana binti Haji Sulaiman, Penolong Pensyarah Sambilan dan dua orang mahasiswi tahun 1 PPHT UNISSA.
Dengan adanya peluang berkenaan PPHT berusaha memberikan kesedaran kepada masyarakat terutamanya pengunjung-pengunjung yang berkunjung ke ekspo berkenaan mengenai apa itu halal, syubhah dan haram serta halalan thayyiban dan halal non-thayyibat. Di samping itu, peserta permainan juga dapat mengenali logo-logo halal yang diiktiraf oleh Majlis Ugama Islam Brunei dan sebaliknya.
Selain itu, Dr Zeiad Amjad Abdulrazzak Aghwan, Timbalan Pengarah PPHT, juga telah dijemput untuk memberikan taklimat mengenai 'Significance of Thayyiban Concept throughout The Halal Meat Supply Chain' bersempena ekspo berkenaan pada 4 Disember 2022.
Diharap program-program seperti ini dapat dilaksanakan lagi bagi membudayakan masyarakat bermaklumat dan sedar akan apa itu halal.