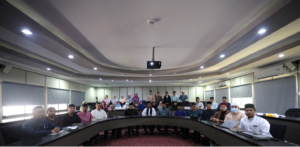 News
Khamis, 28 September 2023– Di dalam era digital masa kini, pendekatan dakwah perlu dipelbagaikan agar
Read More »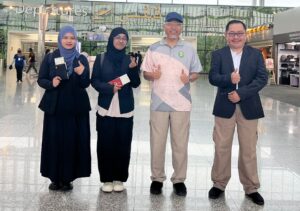 News
Berakas, 1 Oktober – Hari ini, dua orang pelajar dari Fakulti Pengurusan Pembangunan Islam (FPPI), Universiti
Read More »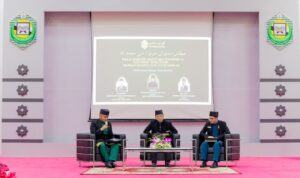 News
Sabtu, 30 September 2023 – Universiti Islam Sultan Sharif Ali (UNISSA) melalui Unit Keugamaan dan
Read More »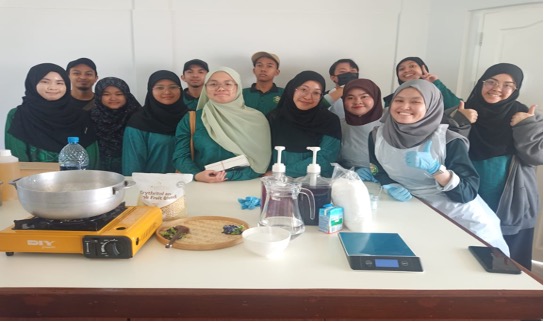 Thursday, 24TH August 2023, Students from the Faculty of Agriculture and Halalan Thayyiban Research Centre took part in demonstrating Product Innovation Event held in conjunction with the 13th Mahrajan Hafl Al-Takharruj Ceremony, at UNISSA Sinaut Campus. The product innovation derived from the multifaceted Butterfly Pea Flower, which is also known as Asian Pigeonwings. This unassuming blossom proved to be a source of remarkable product innovations and health benefits.
The students from the Faculty of Agriculture have presented an array of innovative food products ranging from powders, syrups, jellies, as well as nasi kerabu. The Halalan Thayyiban Research Centre's students have demonstrated the creation of bar soap using mixture of olive, coconut, and palm oil, emphasizing the importance of environmentally conscious practices.
The public gained insights in the extraction techniques, highlighting the significance of flower dehydration in amplifying color vibrancy. Practical workshops on crafting powders, jellies, syrups as well as soap provided hands-on experience, further underscoring the flower's versatility and applicability.