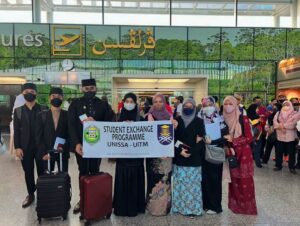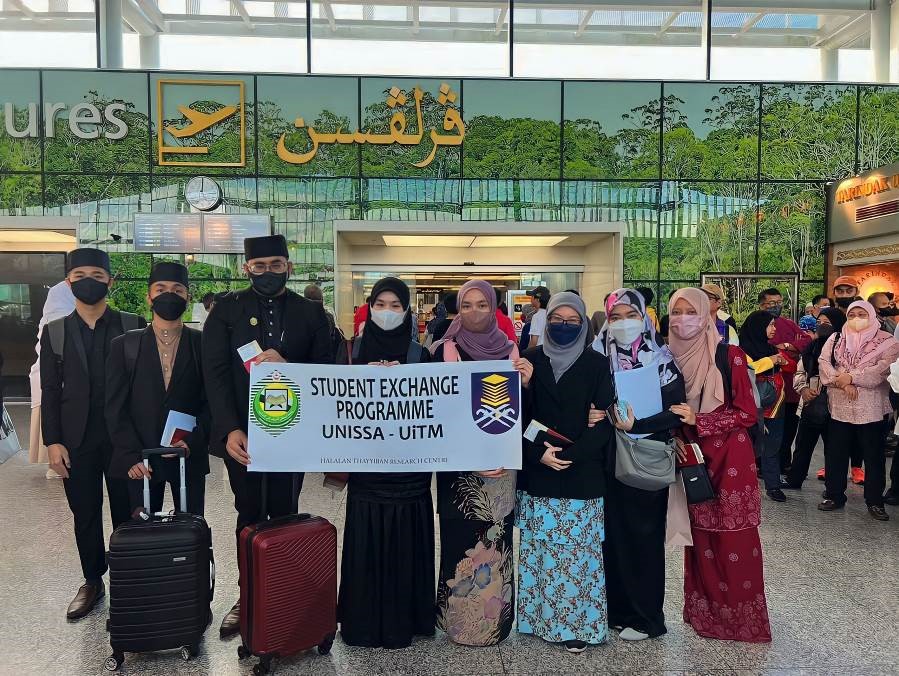 News
20 November 2022, Seramai 13 pelajar daripada jurusan Sarjana Muda Sains Halal, Pusat Penyelidikan Halalan
Read More »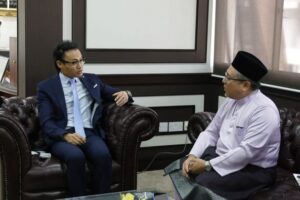 News
17 November 2022, Kunjungan dari CEO Huawei Technologies (B) Sdn Bhd, Mr Kevin Zhang. Hadir
Read More »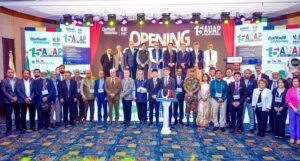 News
Dhaka, Bangladesh, 14 – 16 November 2022; Rombongan Universiti Islam Sultan Sharif Ali (UNISSA) telah
Read More »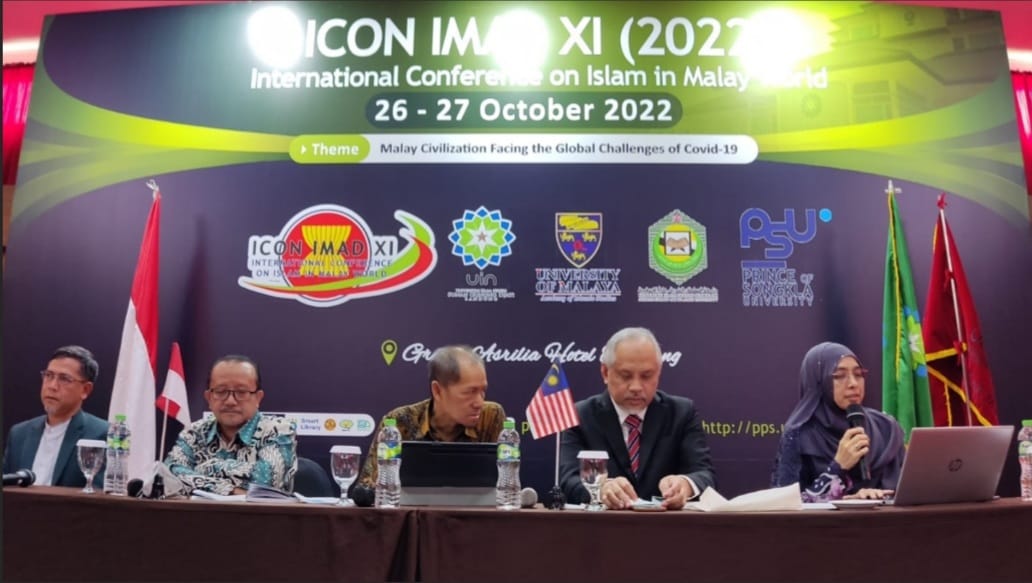 Bandung Indonesia, Rabu dan Khamis, 26-27 Oktober 2022 – Universiti Islam Sultan Sharif Ali (UNISSA) melalui Fakulti Usuluddin telah bekerjasma dalam penganjuran Persidangan Antarabangsa Islam di Alam Melayu ke-11 (ICON IMAD XI) 2022 yang telah berlangsung di Hotel Grand Arsillia, Bandung Indonesia.
Persidangan ini melibatkan penganjuran bersama empat buah institusi pengajian tinggi di Asia Tenggara secara bergilir iaitu Akademi Pengajian Islam Universiti Malaya, Malaysia; Fakulti Usuluddin, Universiti Islam Sultan Sharif Ali, Brunei Darussalam; University Prince Songkla, Thailand dan Pascasarjana UIN Sunan Gunung Djati (UIN SGD), Bandung, Indonesia selaku Tuan Rumah pada tahun ini.
Seramai 7 orang wakil UNISSA telah membentangkan kertas kerja semasa persidangan secara fizikal terdiri daripada Prof Madya Dr Anis Malik Thoha, Dr Hajah Masuriyati bt Hj Yahya, Dr Ahmad Baha bin Hj Mokhtar, Dr Zakir bin Hussain, Dr Mariam binti Abd Rahman dan Dr Hafini bin Mahmud, di samping pembentangan utama yang telah disampaikan oleh YM Dr Hajah Sri Rahayu @ Nurjanah binti Haji Dollah, Dekan Fakulti Usuluddin UNISSA dengan tajuk "Kedayatahanan Institusi Pengajian Islam mendepani Era Global Endemik: Pra dan Pasca."
ICON IMAD kali ini telah berjaya mengumpulkan sebanyak lebih 160 kertas kerja yang dibentangkan secara bersemuka dan dalam talian dengan penyertaan 20 buah Institusi pengajian tinggi daripada negara Malaysia, Indonesia, Thailand dan juga Negara Brunei Darussalam. Persidangan pada tahun ini telah mengangkat tema "Peradaban Melayu Mendepani Cabaran Global Covid 19".
Antara objektif seminar ialah memperkuatkan jaringan akademik dan penyelidikan semasa serta membuka lebih banyak ruang dan peluang kerjasama daripada pelbagai aspek khususnya dalam penyelidikan antara negara-negara Nusantara.
Di samping berkongsi hasil penyelidikan, persidangan juga menjadi platform untuk menjalin hubungan strategik bersama rakan-rakan daripada IPT luar dalam sama-sama memperkasa kebudayaan keilmuan yang akan membangun tamadun Islam di Dunia Melayu.
Pada hari penutupan majlis, ICON IMAD 2022 turut mengadakan acara menandatangani Memorandum Persetujuan (MoA) antara perwakilan pihak penganjur dari empat buah negara sebagai memperkukuh lagi usaha jalinan kerjasama yang sedia ada khususnya dalam pelaksanaan persidangan ini.
Di samping hadir selaku pembentang, lawatan muhibah ke beberapa institusi termasuk Majlis Ulama Indonesia (MUI), Institute for Study of Islamic Thought and Civilization (INSISTS), Universitas Islam Bandung (UNISBA), Darut Tauhid (DT) Persatuan Islam (PERSIS) dan UIN Sunan Gunung Djati, Bandung turut dilakukan oleh 7 orang pembentang UNISSA yang diharap dapat melebarkan bidang kerjasama antara institusi.