SESI DISKUSI: CONSTRUCTIVE ALIGNMENT OF ISLAMIC HISTORY & CIVILISATION AND DEVELOPMENT MANAGEMENT CURRICULUM WITH THE FUTURE JOB MARKET FROM NEGARA ZIKIR PERSPECTIVE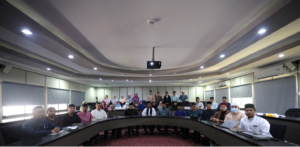 News
Khamis, 28 September 2023– Di dalam era digital masa kini, pendekatan dakwah perlu dipelbagaikan agar
Read More »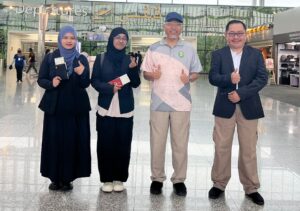 News
Berakas, 1 Oktober – Hari ini, dua orang pelajar dari Fakulti Pengurusan Pembangunan Islam (FPPI), Universiti
Read More »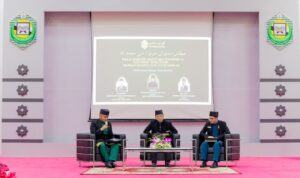 News
Sabtu, 30 September 2023 – Universiti Islam Sultan Sharif Ali (UNISSA) melalui Unit Keugamaan dan
Read More »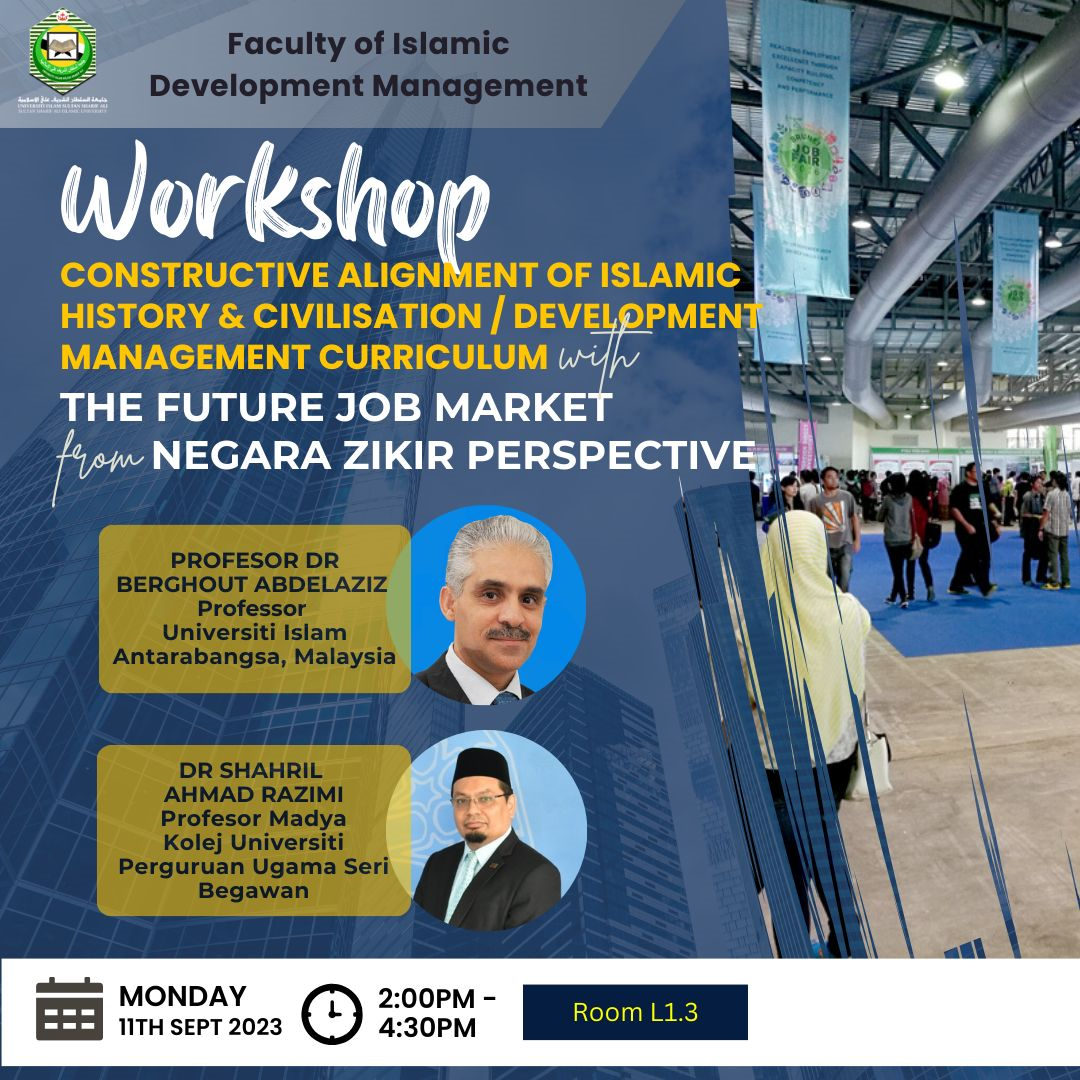 ISNIN, 11 September – Dalam hasrat untuk menerapkan konsep Negara Zikir dalam pengajaran dan pembelajaran, Universiti Islam Sultan Sharif Ali (UNISSA) melalui Fakulti Pengurusan Pembangunan Islam (FPPI) hari ini telah mengadakan satu sesi perbincangan berkenaan Constructive Alignment of Islamic History & Civilisation and Development Management Curriculum with The Future Job Market from Negara Zikir Perspective.
Sesi diskusi ini bertujuan untuk memastikan kesepaduan dan keberkesanan dalam mereka bentuk kurikulum dengan menyelaraskan hasil pembelajaran, kaedah penilaian dan strategi pengajaran sesuai dengan konsep Negara Zikir. Sesi dimulakan dengan bacaan surah al-Fatihah dan doa untuk memohon keberkatan dari Allah SWT serta ucapan alu-aluan daripada Yang Mulia Profesor Madya Dr Anis Malik Thoha, Dekan FPPI.
Taklimat berkenaan penjajaran konstruktif kurikulum telah disampaikan oleh dua penilai luar yang dijemput iaitu Profesor Dr Berghout Abdelaziz dari Universiti Islam Antarabangsa Malaysia (UIAM) dan Profesor Madya Dr Shahril Ahmad Razimi dari Kolej Universiti Perguruan Ugama Seri Begawan (KUPU SB) dan dihadiri oleh para tenaga akademik FPPI dan kemudian diteruskan dengan sesi perbincangan antara para penilai dan tenaga akademik.
Antara pengisian berbincangan tersebut adalah mengenai cara meningkatkatkan key performance index (KPI) fakulti iaitu dengan memastikan setiap graduan akan beroleh pekerjaan yang berkaitan setelah selesai pengajian di universiti dan dapat mengaplikasikan setiap pengetahuan yang mereka pelajari kepada bidang pekerjaan mereka. Antara usaha dan saranan untuk menaikkan kebolehpasaran kerja para graduan adalah dengan menjalankan kursus-kursus atau program-program berkaitan dengan kepelbagaian kaedah pengajaran dan pembelajaran dan memperpanjangkan tempoh latihan industri pelajar sebagai salah satu kaedah pembelajaran berasaskan pengalaman. Selain dari itu juga, turut dicadangkan untuk menjalankan satu kajian berkenaan kadar penerimaan industri terhadap program-program yang ditawarkan oleh fakulti untuk melihat data yang lebih jelas lagi.