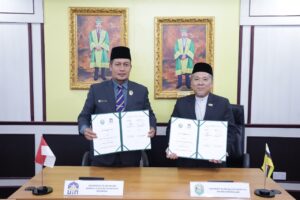 News
Rabu, 15 November 2023 – Menerima lawatan dan seterusnya Majlis Penandatanganan Memorandum Persefahaman (MoU) bersama
Read More »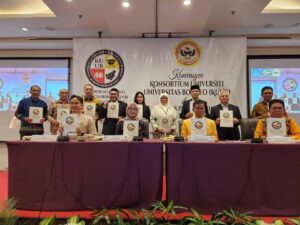 News
Rabu, 8 November 2023 – Universiti Islam Sultan Sharif Ali (UNISSA) telah menghadiri Konvensyen Universiti
Read More »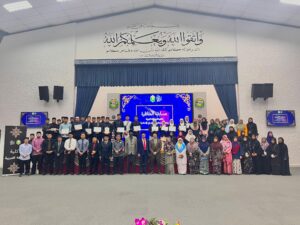 News
Bandar Seri Begawan- 27 Rabiulakhir 1445H bersamaan dengan 11 November 2023M, hari Sabtu, Fakulti Bahasa
Read More »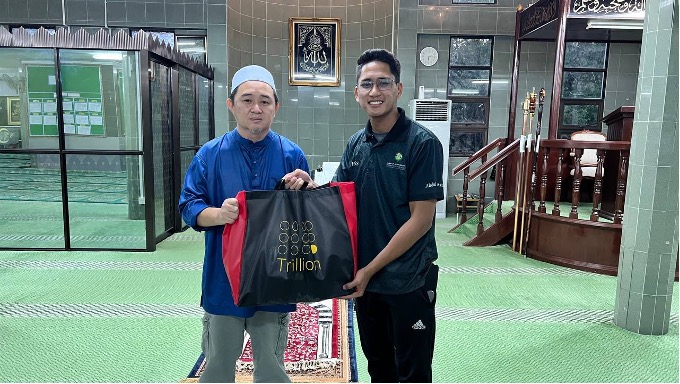 Bulan Ramadhan ialah bulan suci umat Islam yang dirayakan dengan cara melaksanakan puasa selama satu bulan penuh. Disamping melakukan ibadat puasa, umat Islam adalah digalakkan untuk memperbanyakkan ibadah-ibadah lain seperti bersedekah dan memberi makan orang yang berpuasa.
Pada tahun ini, dua gabungan badan pelajar Universiti Islam Sultan Sharif Ali (UNISSA) terdiri daripada Halalan Thayyiban Student Society dan Faculty Agriculture Student Society telah menjalankan Projek Amal Kasih sebagai aktiviti kebajikan badan-badan pelajar tersebut. Projek ini diketuai oleh Raihana binti Mohd Raffi, Penolong Pensyarah di Pusat Penyelidikan Halalan Thayyiban, UNISSA.
Sebanyak 337 pek makanan untuk berbuka puasa telah disediakan dan disumbangkan kepada 5 buah masjid di Daerah Tutong. Pengagihan pek makanan tersebut disasarkan kepada Masjid Kg. Sinaut, Masjid Kg. Keriam, Masjid Kg. Sg. Kelugos, Masjid Ar-Rahim Kg. Bukit Panggal, dan Masjid Haji Abd Azim, Kg. Luagan Dudok.
Projek tersebut adalah inisiatif sumbangan pek makanan berbuka puasa, dan ianya merupakan hasil kutipan yang dikumpulkan dari sumbangan wang tunai daripada kalangan warga UNISSA. Kesemua duit sumbangan digunakan sepenuhnya untuk pelaksanaan projek tersebut. Dengan kejayaan Projek Amal Kasih ia menunjukkan rasa keprihatinan dan sifat murah hati warga UNISSA unuk bersedekah dan memperbanyakkan amal kebajikan bagi meraih ganjaran pahal yang berlipat gandai. Antara tujuan utama projek ini diadakan adalah bagi menyalurkan sumbangan makanan daripada warga UNISSA kepada masyarakat sekitar Kampus UNISSA Sinaut.
The month of Ramadan is the holy month of Muslims which is celebrated by fasting for a whole month. In addition to fasting, Muslims are encouraged to increase other acts of worship such as giving alms and feeding those who are fasting.
This year, two affiliated student bodies of Universiti Islam Sultan Sharif Ali (UNISSA) consisting of the Halalan Thayyiban Student Society and the Faculty Agriculture Student Society have carried out the Projek Amal Kasih as a social welfare activity for the student bodies. This project is led by Raihana binti Mohd Raffi, Assistant Lecturer at the Halalan Thayyibanl Research Centre, UNISSA.
A total of 337 food packs for breaking the fast have been prepared and donated to 5 mosques in Tutong District. The distribution of the food packs is targeted at the Kg Mosque. Sinaut, Mosque Kg. Keriam, Mosque Kg. Mr. Kelugos, Ar-Rahim Mosque Kg. Bukit Panggal, and Haji Abd Azim Mosque, Kg. Luagan Dudok.
The project is an initiative to donate food packs for breaking the fast, and it is the result of cash donations collected from UNISSA lecturers, staff, and students. All the money donated is used in full for the implementation of the project. The success of the Projek Amal Kasih shows the concern and generosity of UNISSA lecturers, staff, and students to give charity in order to reap multiple rewards from Allah SWT. One of the main purposes of this project is to distribute food donations from UNISSA lecturers, staff, and students to the community around the UNISSA Sinaut Campus.