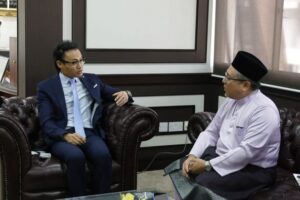 News
17 November 2022, Kunjungan dari CEO Huawei Technologies (B) Sdn Bhd, Mr Kevin Zhang. Hadir
Read More »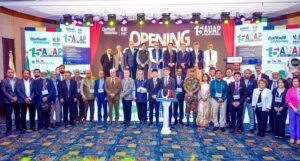 News
Dhaka, Bangladesh, 14 – 16 November 2022; Rombongan Universiti Islam Sultan Sharif Ali (UNISSA) telah
Read More »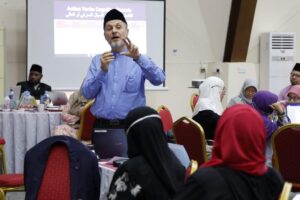 News
16hb November 2022 – Universiti Islam Sultan Sharif Ali (UNISSA) telah mengadakan Bengkel Pemantapan Pengajaran
Read More »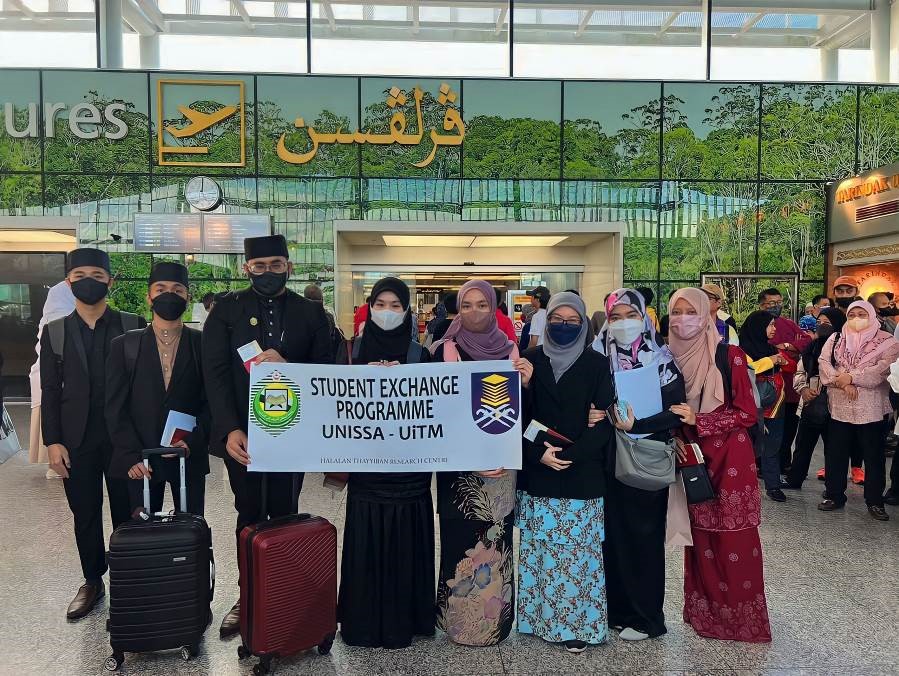 20 November 2022, Seramai 13 pelajar daripada jurusan Sarjana Muda Sains Halal, Pusat Penyelidikan Halalan Thayyiban (PPHT), Universiti Sultan Sharif Ali (UNISSA) telah berlepas ke Malaysia bagi mengikuti program petukaran pelajar (student exchange programe). Program ini akan berjalan selama 6 bulan.
Hadir ke Lapangan Terbang Antarabangsa Brunei bagi mengucapkan selamat belayar ialah Pengiran Dr Hajah Norkhairiah binti Pengiran Haji Hashim, Pengarah Pusat Penyelidikan Halalan Thayyiban berserta pensyarah yang lain.
Lima (5) orang pelajar akan mengikuti program Bachelor of Halal Quality Assurance di Faculty of Health & Life Sciences, Management and Science University (MSU), Shah Alam. Manakala, lapan (8) pelajar lagi akan mengikuti pengajian dalam program Bachelor in Contemporary Islamic Studies di Akademi Pengajian Islam Kontemporari, Universiti Teknologi MARA (UiTM), Malaysia (cawangan Shah Alam).
Sejak penubuhannya, UNISSA sangat bergiat aktif dalam program-program pengantarabangsaan melalui kerjasama penyelidikan, persidangan, seminar dan juga pertukaran pelajar bersama universiti di rantau ASEAN dan juga antarabangsa.
Sehubungan dengan itu, program pertukaran pelajar adalah salah satu usaha dibawah program pengantarabangsaan yang amat memberi manfaat kepada para pelajar daripada segi peningkatan pengetahuan, pendedahan dan juga pengalaman terutama sekali dalam industri halal. Program Pertukaran Pelajar ini juga diharap akan menjadi satu platform untuk pelajar menimba ilmu baru bahkan berkongsi ilmu pengetahuan dan pandangan dengan pelajar luar negara dan secara tidak langsung mempromosikan kepelbagaian budaya yang dimiliki oleh kedua buah negara ini. Program ini selaras dengan misi UNISSA untuk melahirkan pemimpin yang bertaqwa dan berwibawa yang boleh menyumbang kepada pembangunan Ummah melalui kecemerlangan akademik, penyelidikan dan khidmat masyarakat