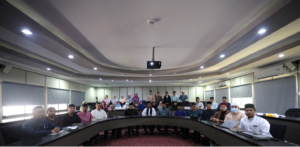 News
Khamis, 28 September 2023– Di dalam era digital masa kini, pendekatan dakwah perlu dipelbagaikan agar
Read More »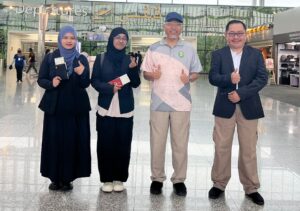 News
Berakas, 1 Oktober – Hari ini, dua orang pelajar dari Fakulti Pengurusan Pembangunan Islam (FPPI), Universiti
Read More »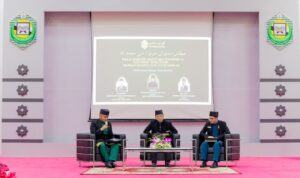 News
Sabtu, 30 September 2023 – Universiti Islam Sultan Sharif Ali (UNISSA) melalui Unit Keugamaan dan
Read More »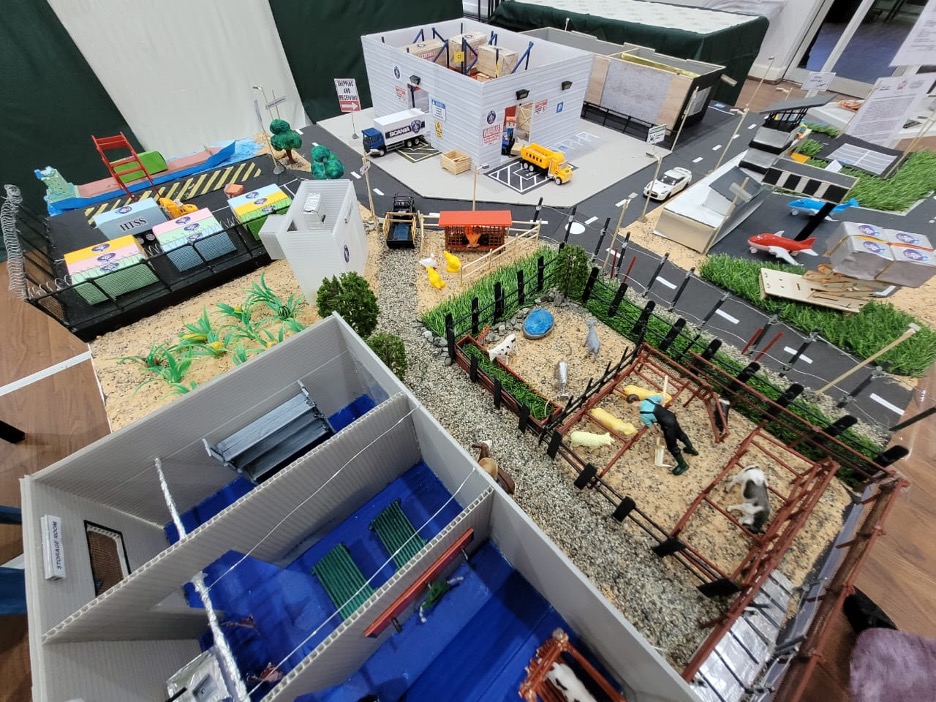 Pada tahun ini, Universiti Islam Sultan Sharif Ali melalui Pusat Penyelidikan Halalan Thayyiban dan Fakulti Pertanian mengadakan Mahrajan Hafl Al Takharruj UNISSA kali Ke 13 yang lazimnya diadakan pada setiap tahun untuk meraikan para graduan.
Pada tahun ini, acara dan aktiviti bersempena dengan Mahrajan diadakan di Kampus UNISSA Sinaut. Pelbagai program akan diadakan seperti Pameran Model Halal Supply Chain, Tayangan Video Animasi Pendek From Farm to Fork dan beberapa aktiviti menarik berkaitan halal.
Pameran Model Halal Supply Chain merupakan projek ahli badan pelajar Halalan Thayyiban Student Soceity yang diketuai oleh Dayang Raihana binti Mohd Raffi, Penolong Pensyarah di Pusat Penyelidikan Halalan Thayyiban, UNISSA. Melalui projek ini juga, satu video animasi pendek yang membawa konsep "From Farm to Fork" berjaya dihasilkan dan akan dipamerkan bermula 22 Ogos hingga 25 Ogos 2023 bertempat di Dewan Serbaguna Al Rayyan di kampus tersebut. Pameran ini dibuka kan secara percuma untuk kunjungan orang ramai.
Disamping itu, bagi memeriahkan lagi sambutan Mahrajan dan untuk penarik pengunjung yang terdiri dari orang awam dari pelbagai lapisan masyarakat. Badan pelajar tersebut ada mengukayahkan beberapa aktiviti menarik dengan tujuan untuk menyebarkan maklumat berkaitan produk makanan halal dan tidak halal. Ini kerana wujud segelintir pengguna media sosial yang menyebarkan maklumat halal palsu terutamanya melibatkan elemen haram dan najis umpama khinzir dan deravatifnya. Oleh itu, badan pelajar mengambil inisiatif untuk memainkan peranan penting sebagai mahasiswa di negara ini yang dapat memberi ransangan dan penekanan kepada masyarakat mengenai kepentingan dan kefardhuan mencari yang halal dalam kehidupan agar memperoleh keberkatan hidup.