MAJLIS PENANDATANGANAN MEMORANDUM PERSEFAHAMAN ANTARA (UNISSA) DENGAN MINDANAO STATE UNIVERSITY TAWI-TAWI COLLEGE OF TECHNOLOGY AND OCEANOGRAPHY, REPUBLIK FILIPINA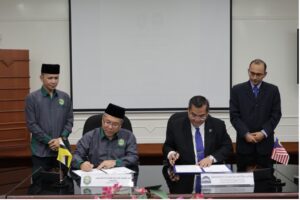 News
Sinaut, 6 Jun 2023 – Universiti Islam Sultan Sharif Ali (UNISSA) terus berusaha menjalinkan kerjasama
Read More »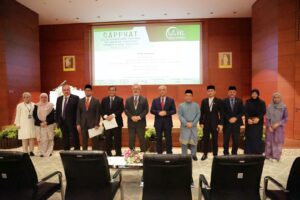 News
Bandar Seri Begawan, 5 Jun 2023 – Majlis Perasmian Pameran Kaligrafi daripada pihak Research Centre
Read More »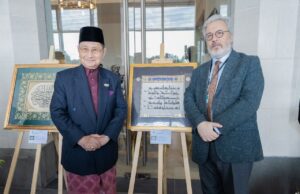 News
Isnin, Jun 5 – Acara Mid-Year Conference and Exhibition (MYCE) merupakan aktiviti tahunan yang dianjurkan
Read More »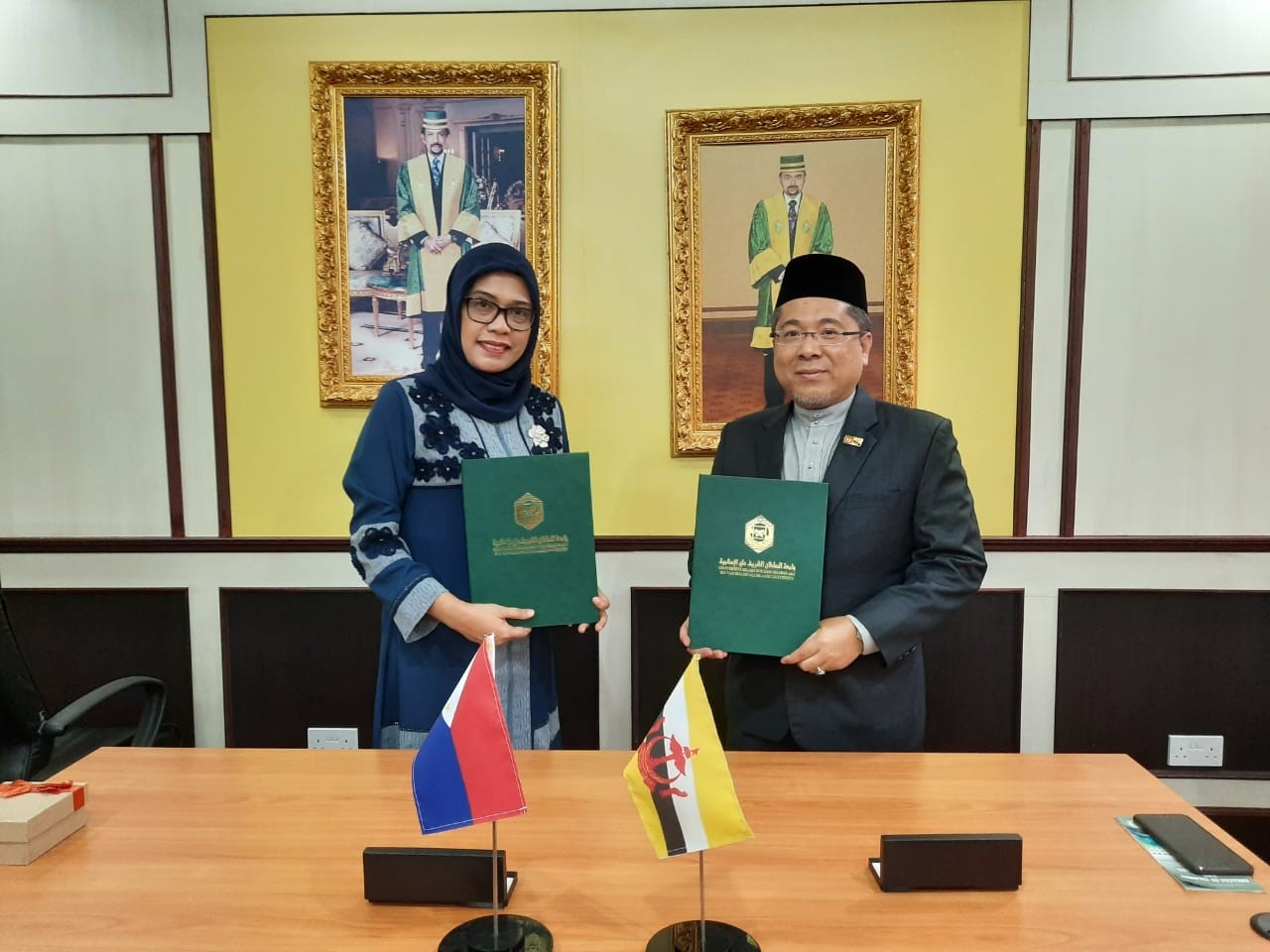 2 Mac 2020 : Universiti Islam Sultan Sharif Ali (UNISSA) pagi ini telah menerima kunjungan delegasi daripada Mindanao State University, Tawi-Tawi College Of Technology And Oceanography (MSU-TCTO), Republik Filipina.
Kunjungan ini diteruskan dengan penandatanganan Memorandum Persefahaman (MoU) antara UNISSA dengan MSU-TCTO yang telah berlangsung di Bilik Senate, UNISSA Gadong.
Menandatangani bagi pihak UNISSA ialah Yang Mulia Dr Haji Norarfan bin Haji Zainal, Rektor UNISSA, manakala bagi pihak MSU-TCTO pula ditandatangani oleh Chancellor universiti berkenaan, Dr Mary Joyce Z. Guinto-Sali, Ph.D
Sebelum upacara penandatanganan MoU, Yang Mulia Dr Haji Norarfan bin Haji Zainal, Rektor UNISSA, terlebih dulu mengalu-alukan kedatangan delegasi dan berharap bahawa dengan termeterainya penandatanganan MOU itu akan dapat menjalinkan lagi hubungan kerjasama yang boleh diterokai dalam bidang-bidang yang tertentu. Setakat ini UNISSA telah mempunyai hubungan kerjasama melalui MoU dengan (3) universiti Republik Filipina dan telah melaksanakan beberapa aktiviti peringkat antarabangsa.
Chencellor MSU-TCTO dalam ucap balasnya pula amat berterima kasih kepada UNISSA atas penerimaan sebagai rakan kongsi dalam bidang perkembangan ilmiah dan menjelaskan bahawa hubungan Brunei dengan Mindanao Tawi-Tawi telah lama wujud sejak zaman awal kesultanan Brunei yang menyebarkan dakwah Islam di Kepulauan Selatan Filipina. Untuk menyambung semula hubungan kerjasama ini, MSU-TCTO berhasrat untuk mengembangkan lagi konsep pengetahuan agama Islam dalam program yang bersesuaian dengan bantuan dan sokongan UNISSA yang telah dikenal pasti mempunyai kemahiran tersebut.
Melalui penandatanganan MoU ini, pihak MSU-TCTO telah merancang untuk menghantar beberapa orang pelajar untuk mengikuti kursus jangka panjang atau pendek dalam program kemahiran yang melibatkan bidang Syariah, Bahasa Arab dan Penyelidikan Halal.
Hadir menyaksikan penandatangan MOU tersebut adalah Timbalan Rektor, Penolong Rektor UNISSA, Beberpa Pegawai-Pegawai Utama, UNISSA dan seramai 5 orang delegasi daripada MSU-TCTO.