MAJLIS PEMBAHARUAN PENANDATANGANAN MEMORANDUM PERSEFAHAMAN UNISSA DAN BRUNEI INSTITUTE OF LEADERSHIP AND ISLAMIC FINANCE (BILIF)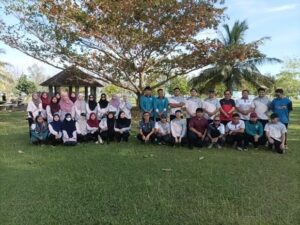 News
MUARA, Ahad, 29 Oktober – Seramai 41 orang peserta yang terdiri daripada pelajar, tenaga akademik
Read More »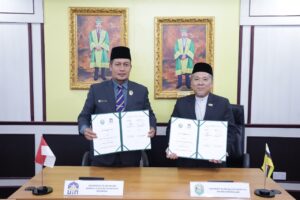 News
Rabu, 15 November 2023 – Menerima lawatan dan seterusnya Majlis Penandatanganan Memorandum Persefahaman (MoU) bersama
Read More »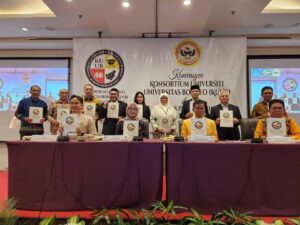 News
Rabu, 8 November 2023 – Universiti Islam Sultan Sharif Ali (UNISSA) telah menghadiri Konvensyen Universiti
Read More »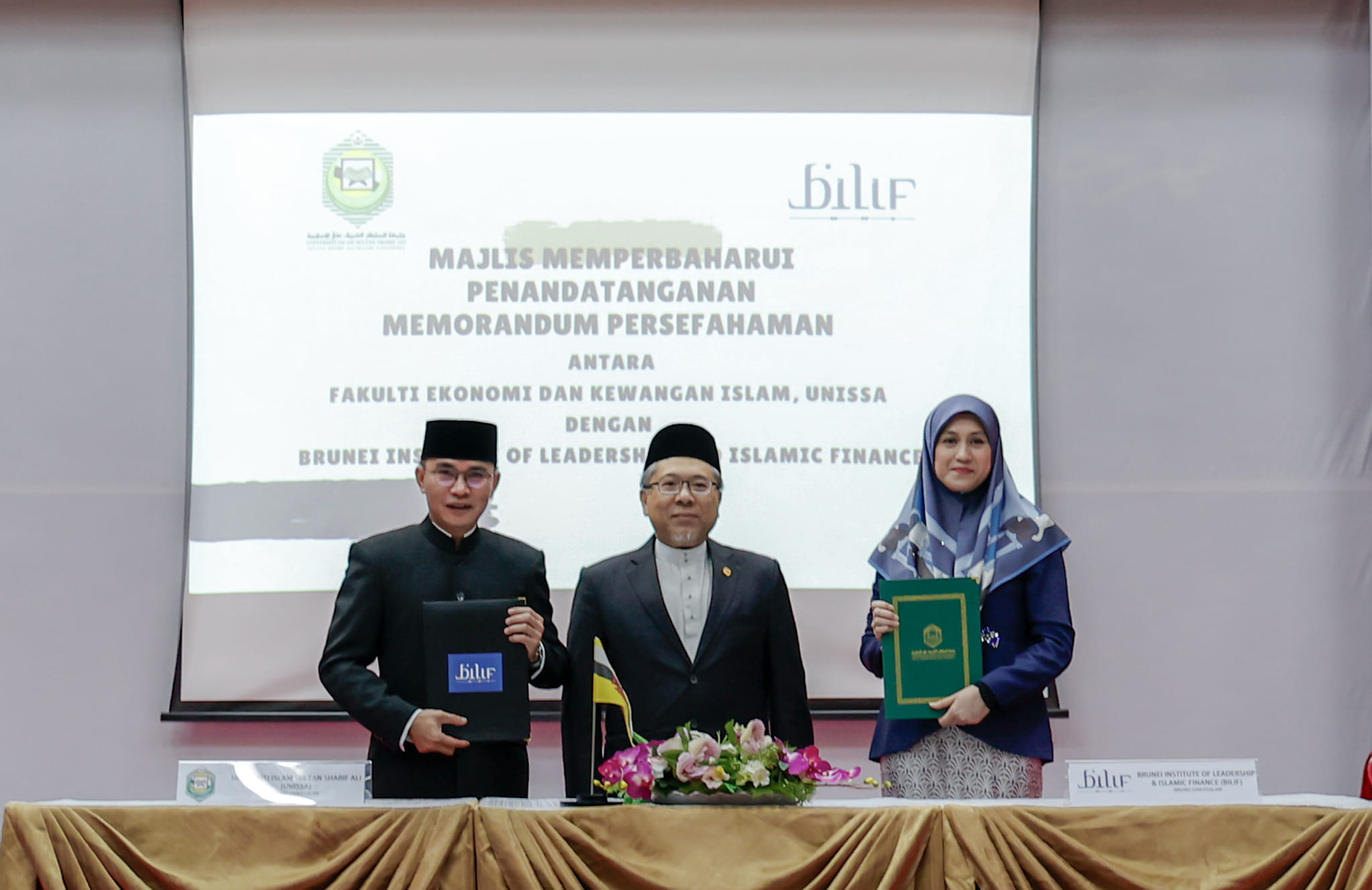 14 November 2022,Universiti Islam Sultan Sharif Ali (UNISSA) melalui Fakulti Ekonomi Dan Kewangan Islam (FEKIm) memperkukuhkan jaringan rakan strategik dengan memperbaharui penandatanganan Memorandum Persefahaman (MoU) bersama Brunei Institute Of Leadership And Islamic Finance (BILIF).
Majlis Penandatanganan MoU tersebut diadakan di Auditorium UNISSA.
Hadir menyaksikan majlis penandatanganan MoU tersebut ialah Yang Mulia Dr Haji Norarfan bin Haji Zainal, Rektor UNISSA.
Penandatanganan MoU UNISSA dengan BILIF ditandatangani oleh Yang Mulia Dr Abdul Nasir bin Haji Abdul Rani, Dekan Fakulti Ekonomi dan Kewangan Islam mewakili UNISSA manakala bagi pihak BILIF ditandatangani oleh Ketua Pegawai Eksekutif, Yang Mulia Dayang Hajah Sufinah binti Haji Sahat.
FEKIm UNISSA dan BILIF merupakan dua teman seperjuangan yang berjalan seiring memainkan peranan masing-masing dalam sama-sama melahirkan dan meningkatkan kemahiran sumber tenaga manusia, bukan sahaja di dalam industri kewangan, malahan juga di sektor awam dan swasta. Peranan signifikan yang dimainkan oleh FEKIm UNISSA dan BILIF ini telah mendapat pengiktirafan mendunia apabila kedua-duanya menerima anugerah Global Islamic Finance Award (GIFA) pada tahun 2019 di Cape Town, Afrika Selatan dan pada tahun 2021 di London, United Kingdom.
Dengan adanya pembaharuan Memorandum Persefahaman antara FEKIm UNISSA dan BILIF ini akan dapat memperkukuhkan lagi jalinan kerjasama yang sedia ada.
Majlis diserikan lagi perkongsian Bicara Ilmuan yang disampaikan oleh Dr Haji Razali bin Mat Zin, profesor FEKIM UNISSA dan Dayang Rubby Sandra binti Mohammed, Pengurus, Learning & Development Department, BILIF.