FORUM EKONOMI ISLAM IN CONJUNCTION OF BRUNEI MID-YEAR CONFERENCE EXHIBITION (MYCE) 2022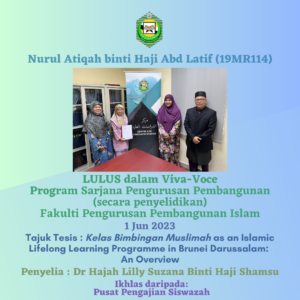 Academic
Viva-Voce sepertimana poster (Imej 1.0) diatas ini telah diadakan pada hari Khamis, 1 Jun 2023.
Read More »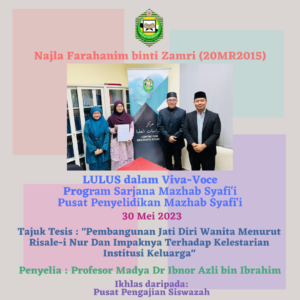 Academic
Viva-Voce sepertimana poster diatas ini telah diadakan pada hari Selasa, 30 Mei 2023. Pembentangan yang
Read More »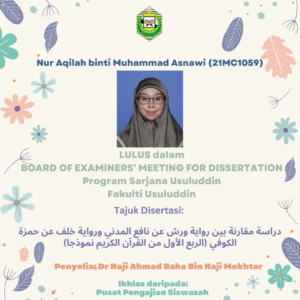 Academic
BOE terakhir yang diadakan pada 29 Mei 2023 telah dijalankan keatas siswazah iaitu Nur Aqilah
Read More »
We are pleased to invite you to participate and attend in "Forum Ekonomi Islam" which is organized by Sultan Sharif Ali Islamic University, (UNISSA) through the Faculty of Economic and Islamic Finance (FEIF) in conjunction with the Brunei Mid-Year Conference and Exhibition (MYCE) supported by the Ministry of Primary Resources and Tourism on:
Date : Saturday, 3 Zulhijjah 1443H / 2 July 2022M
Time : 1.30 PM
Venue : Musyawarah Hall, International Convention Centre (ICC), Berakas
To register, you may click the link below:
Please contact the Forum's Secretariat at fatin.tajudin@unissa.edu.bn should there be any problem with this matter.