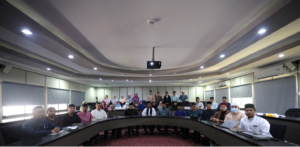 News
Khamis, 28 September 2023– Di dalam era digital masa kini, pendekatan dakwah perlu dipelbagaikan agar
Read More »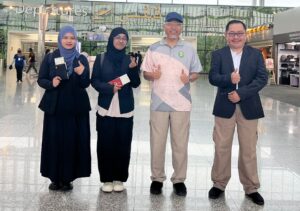 News
Berakas, 1 Oktober – Hari ini, dua orang pelajar dari Fakulti Pengurusan Pembangunan Islam (FPPI), Universiti
Read More »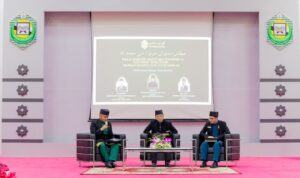 News
Sabtu, 30 September 2023 – Universiti Islam Sultan Sharif Ali (UNISSA) melalui Unit Keugamaan dan
Read More »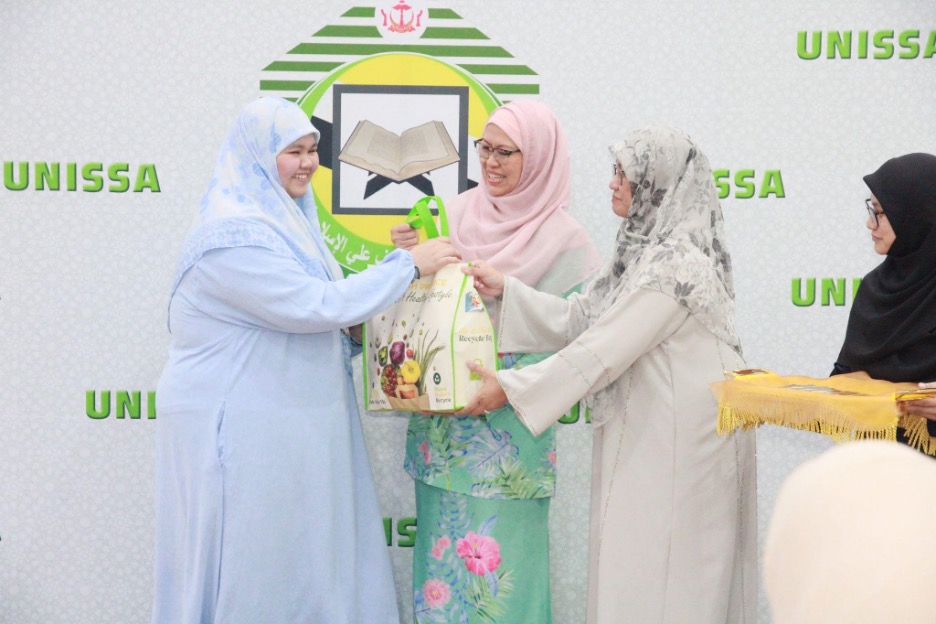 Universiti Islam Sultan Sharif Ali (UNISSA) melalui kerjasama diantara Pusat Penyelidikan Halalan Thayyiban dan Fakulti Pertanian telah mengadakan Majlis Infaq Ramadhan dan Iftar Mahabbah. Majlis tersebut berlangsung di Dewan Serbaguna, Kampus UNISSA cawangan Kg Sinaut.
Hadir selaku tetamu kehormat majlis ialah Pengiran Dr Hajah Norkhairiah Pengiran Haji Hashim, Pengarah, Pusat Penyelidikan Halalan Thayyiban selaku Pemangku Penolong Rektor (Hal Ehwal Pelajar dan Alumni), UNISSA. Turut hadir menyampaikan sumbangan ialah Dr Cristalina Jalil Marsal, Dekan Fakulti Pertanian, UNISSA. Majlis itu juga dimeriahkan dengan sesi ramah mesra diantara tenaga akademik dan kakitangan UNISSA bersama penduduk kampung berdekatan.
Tujuan majlis ini diadakan adalah bagi membudayakan sifat pemedulian dalam menjaga kebajikan anak-anak yatim dan juga pelajar yang kurang berkemampuan.
Pada tahun ini, seramai 39 anak-anak yatim terdiri daripada penduduk Kampung Sinaut, Kampung Sungai Kelugos dan di kalangan pelajar UNISSA. Majlis ini dikendalikan sebagai aktiviti sosial dan kebajikan yang juga merupakan acara tahunan Pusat dan Fakulti berkenaan bagi membantu anak-anak yatim dan pelajar yang dari keluarga kurang berkemampuan. Disamping penyampaian sumbangan, majlis juga amat bermakna dengan kehadiran semua tenaga akademik dan kakitangan Kampus UNISSA Sinaut serta penghuni kolej kediaman siswa dans siswi bagi sesi berbuka bersama-sama.
Universiti Islam Sultan Sharif Ali (UNISSA) through collaboration between the Halalan Thayyiban Research Center and the Faculty of Agriculture has held the Infaq Ramadhan and Iftar Mahabbah event. The event took place in the Multipurpose Hall, UNISSA Campus, Kg Sinaut branch.
Present as the guest of honor at the event was Pengiran Dr Hajah Norkhairiah Pengiran Haji Hashim, Acting Assistant Rector (Student and Alumni Affairs), UNISSA. Also attending to present the contribution was Dr Cristalina Jalil Marsal, Dean of the Faculty of Agriculture, UNISSA. The ceremony was also enlivened with a friendly session between UNISSA academics and staff with residents of nearby villages.
This event aims to cultivate the nature of caring in looking after the welfare of orphans and less able students.
This year, a total of 39 orphans are from residents of Kampung Sinaut, Kampung Sungai Kelugos, and among the UNISSA students. This event is conducted as a social and welfare activity which is also an annual event of the Centre and the Faculty concerned to help orphans and students from underprivileged families. In addition to the presentation of donations, the ceremony was also very meaningful with the presence of all the academic staff and staff of the UNISSA Sinaut Campus as well as the residents of the male and female residential colleges for the break session together.