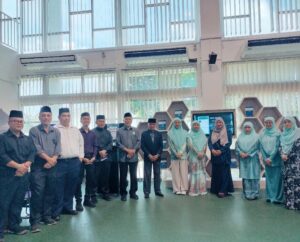 News
Rabu, 13 September 2023 – Sistem Perpustakaan UNISSA e-FIHRIST telah dilancarkan oleh Yang Mulia Prof
Read More »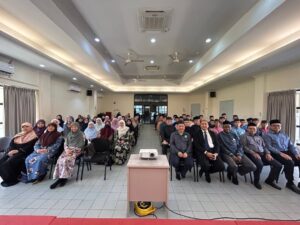 News
Selasa, 19 September 2023 – Program Kepimpinan Pelaku Pembangunan Islam Siri ke-5 (K2P2I 5.0) bagi mahasiswa-mahasiswi
Read More »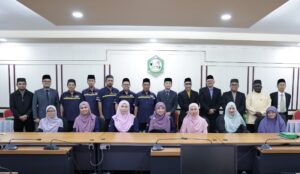 News
Selasa, 19 September 2023 – Universiti Islam Sultan Sharif Ali terus membuka ruang kepada kolaborasi
Read More »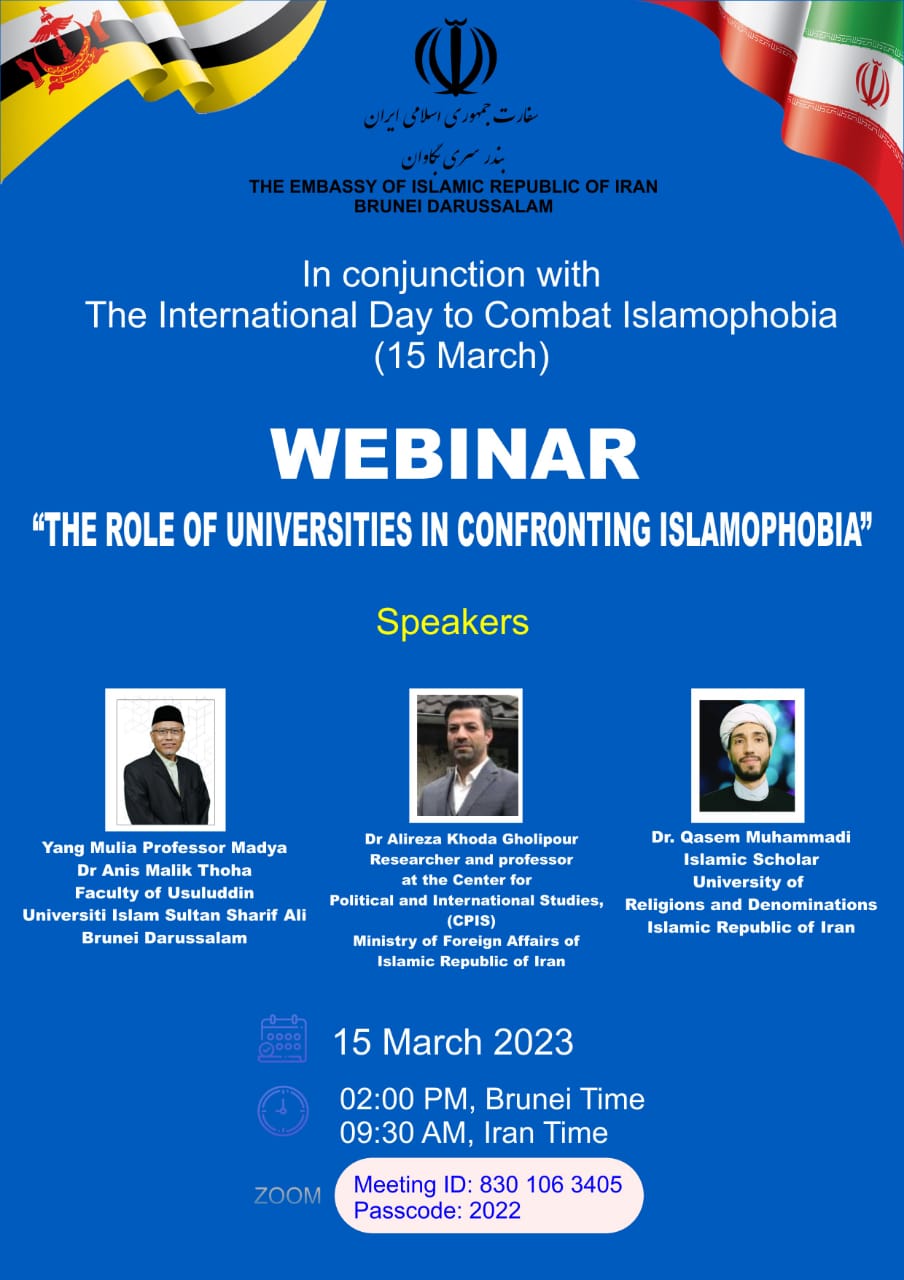 March, 16 – The Embassy of Iran in Brunei Darussalam hosted an online webinar discussing the role of universities in confronting Islamophobia.
The webinar, held in conjunction with the International Day to Combat Islamophobia, saw participation of ambassadors from Islamic countries to the Sultanate and academics from local and Iranian universities.
Ambassador of Iran to Brunei Darussalam Homeira Rigi Zirouki said the United Nations General Assembly in 2022 declared March 15 as the 'The Day to Combat Islamophobia', and subsequently approved it as the International Day against Islamophobia.
"I hope that in the light of this international consensus, we will witness a better global understanding of Islam and Islamic rules," said the ambassador, adding that she hoped it will promote common values of peaceful coexistence, tolerance, and mutual understanding while, identifying and confronting instances of Islamophobia in the world.

Source: Borneo Bulletin