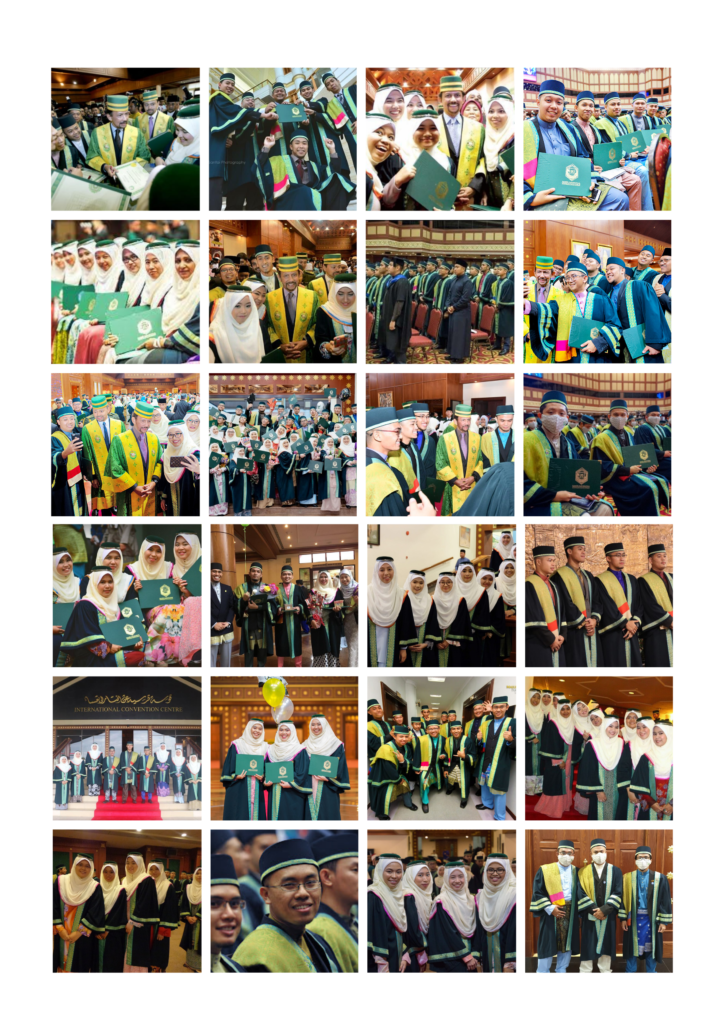 UNISSA Alumni
Any individual who has registered and/or is a UNISSA graduate from various National Diploma programs, Degree Programs, Postgraduate Programs, including those who have attended EDP courses at UNISSA.
Advantages as a UNISSA Alumni
Since UNISSA's First Hafl al-Takharruj in 2011 to 2021, UNISSA has produced 2201 graduates.
They are UNISSA alumni from various levels and fields of specialization offered at the faculty and centers of academic excellence. Undoubtedly, the alumni of a university have a listed role of promoting their respective alma mater. They will hold the name of the university wherever they are and be ambassadors to the world community especially among international students.
Thus, UNISSA has provided several benefits to alumni as a manifestation of efforts to strengthen the bonds between alumni and UNISSA as follows:
Registration Fees for UNISSA Library are free of charge.
Loan for 5 books for 2 weeks.
50% discount to registeration fee course Centre for Leadership and Lifelong Learning (C4L).
50% discount for using UNISSA Facilities (Gymnasium/Auditorium).
15% discount granted for any purchases of books published by UNISSA.