Articles
Towards Effective Islamic Financial System in Northwestern Nigeria: A Review of Emir Muhammad Dikko's Baitul-Mal in Katsina, Nigeria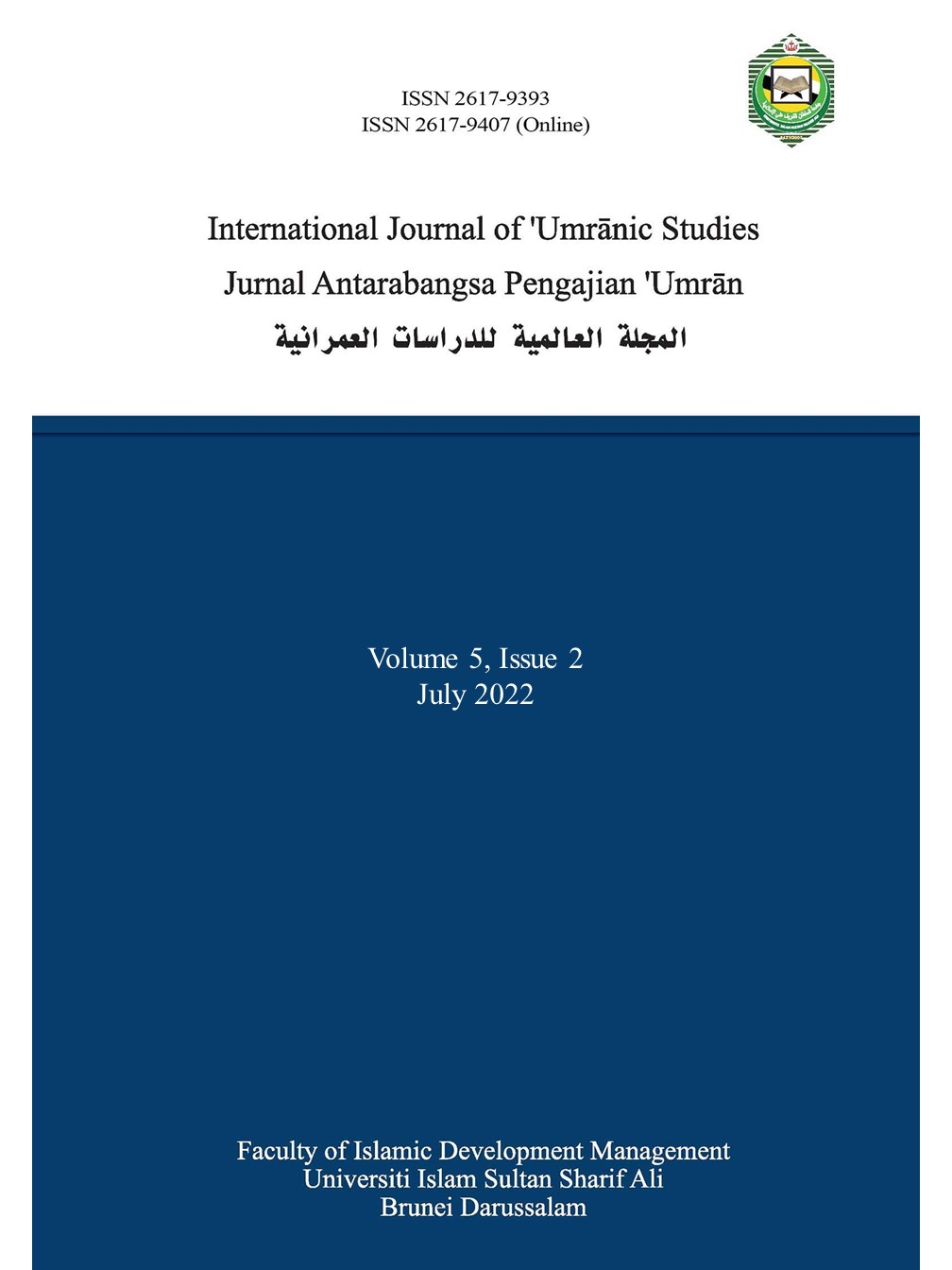 Published 2022-11-11
Keywords
Islamic Finance, Baitul-Mal, traditional institution, Northwest Nigeria, Katsina, Emirate.
How to Cite
Abubakar Sani, PhD, & Bilyaminu Muhammad. (2022). Towards Effective Islamic Financial System in Northwestern Nigeria: A Review of Emir Muhammad Dikko's Baitul-Mal in Katsina, Nigeria. IJUS | International Journal of Umranic Studies, 5(2), 32–40. Retrieved from https://unissa.edu.bn/journal/index.php/ijus/article/view/512
Copyright (c) 2022 IJUS | International Journal of Umranic Studies
This work is licensed under a Creative Commons Attribution 4.0 International License.
Copyright Notice
Abstract
Baitul-Mal was an Islamic financial institution established during the classical period of Islam to manage financial resources for welfare transformation, which was adopted by Sokoto Jihadists and subsequently Emir of Katsina Muhammadu Dikko (1906-1944 C. E) institutionalized (Baitul-Mal), where Zakat, Jizyah, Kharaj, and Ghanimah, among others, were collected and managed for the well-being of the people. The paper explores the history and impacts of this institution, which remain unknown to many, as little of its activities appeared in some historical literature before the interruption of the colonial masters, which finally crippled its efficiency. The work was done on a qualitative method through interview and assessment of the earliest records to establish its relevance within the Islamic principles of financial management. The study observes huge wealth with Muslims that needs to be protected and made accessible to the common people to ensure growth and development among Muslims. The paper recommends its revival as traditional officers (Sa'i, etc.) of the institution remain administrative titles in the emirate system, there should be laws from the Judiciary to govern their activities, etc. Additionally, the conventional present Islamic financial institutions shall emulate the trends of Baitul-Mal towards community development services to enhance the lives of the people.