Articles
Al-Fārābī's Political Science and Its Contribution to Islamic Humanism as It is Expounded in His Iḥṣā' al-ᶜUlūm (Enumeration of the Sciences)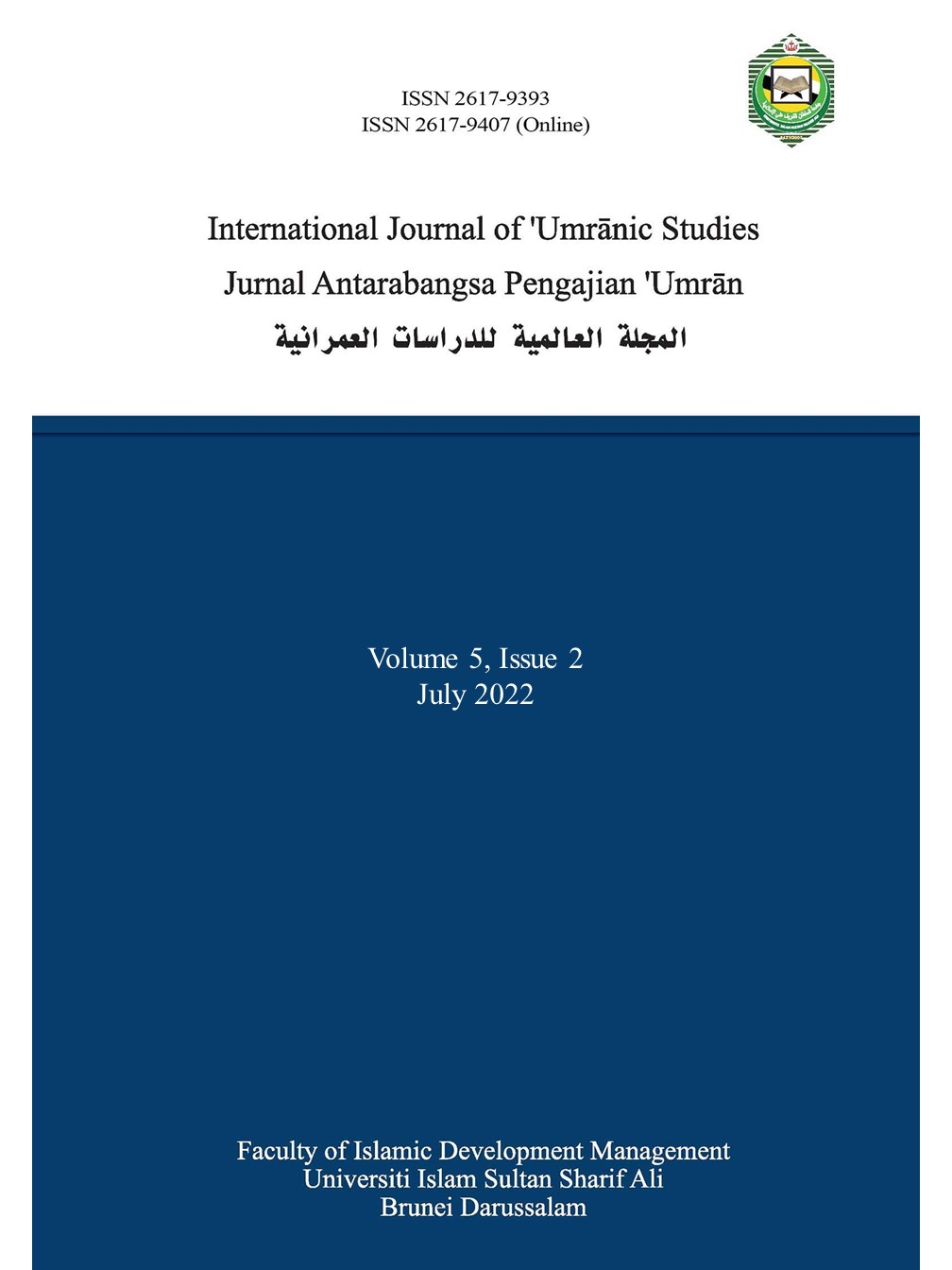 Published 2022-11-11
Keywords
Al-Fārābī, humanism, political science, happiness, contribution, Iḥṣā' al-ᶜUlūm.
How to Cite
Suleiman Mohammed Hussein Boayo. (2022). Al-Fārābī's Political Science and Its Contribution to Islamic Humanism as It is Expounded in His Iḥṣā' al-ᶜUlūm (Enumeration of the Sciences). IJUS | International Journal of Umranic Studies, 5(2), 26–31. Retrieved from https://unissa.edu.bn/journal/index.php/ijus/article/view/511
Copyright (c) 2022 IJUS | International Journal of Umranic Studies
This work is licensed under a Creative Commons Attribution 4.0 International License.
Copyright Notice
Abstract
Islam is the origin of humanism. God Almighty revealed it to guard and guarantee mankind's saᶜādah (happiness) in this world and hereafter. The true humanism is for mankind to feel a sincere and veracious comfort that emanates from within him. Muslims recognise the highest levels of humanism, before others, because it is of complete love for people, which is to love khayr (good) for them. Therefore, the role of Muslims is to hold on to Islam and to convey its massage to all mankind. This helps to achieve the happiness and tranquility the world and hereafter need. Among Muslim philosophers, Al-Fārābī has distinguished himself in conveying this message in his classification of sciences, particularly in political science. He asserts that when human actions are examined and their ends, the role of political science is to illustrate that some of these ends are true happiness, while others are presumed to be happiness but, they are not. Although wealth, honour and pleasure are presumed to be happiness in this life, he argues that it is impossible for true happiness to be of this life, it is in fact of another life which is the life of hereafter. Al-Fārābī provides a purely religious perspective of true happiness, which is of hereafter and paradise. This article examines the political science of Al-Fārābī as his contribution to Islamic humanism. It discusses his main ideas of political science, which he calls "virtuous leadership" or "virtuous monarchical profession", arguing that a leader enacts rules, preserves virtuous cities and nations, and whose end is true happiness, which is attained by good, noble, and virtuous deeds.