Articles
The Development of a Mosque-Based Islamic Lifelong Learning for Muslimahs in Brunei Darussalam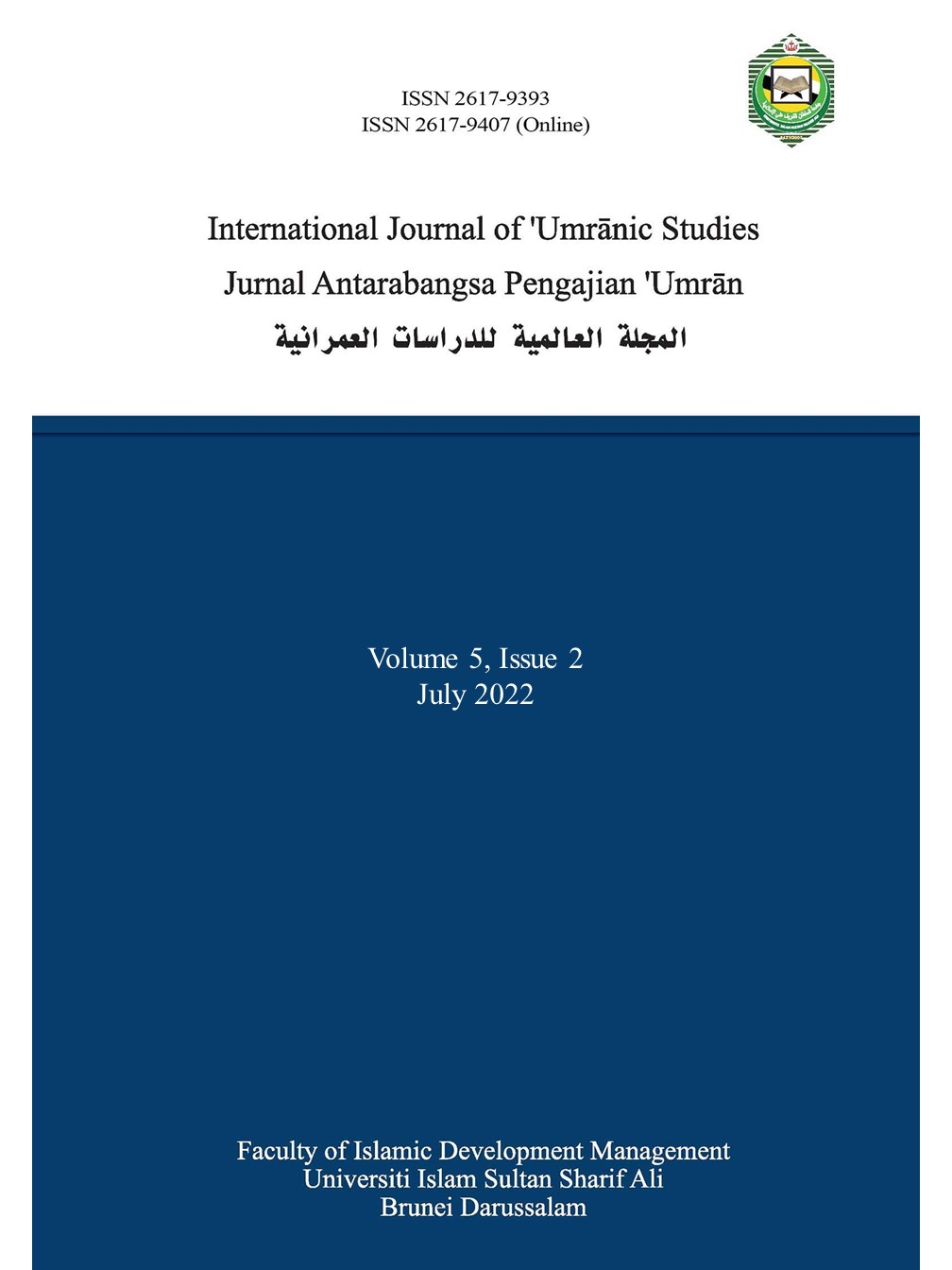 Published 2022-11-10
Keywords
mosque; lifelong learning; Islamic studies; Muslimah; Brunei Darussalam.
How to Cite
Nurul Atiqah binti Haji Abd Latif, & Lilly Suzanna Shamsu. (2022). The Development of a Mosque-Based Islamic Lifelong Learning for Muslimahs in Brunei Darussalam. IJUS | International Journal of Umranic Studies, 5(2), 9–18. Retrieved from https://unissa.edu.bn/journal/index.php/ijus/article/view/507
Copyright (c) 2022 IJUS | International Journal of Umranic Studies
This work is licensed under a Creative Commons Attribution 4.0 International License.
Copyright Notice
Abstract
The aim of this paper is to examine the development of Islamic Lifelong Learning for Muslimahs that has been conducted in mosques across Brunei Darussalam. It will explore briefly on the background of the establishment of mosques in Brunei Darussalam and other Islamic education for women as well as the administration and management of Muslimahs religious classes. The data used in this study is gathered through interviews with officers from the relevant authorities and documents provided by them. Findings have shown that there is significant progress on Islamic Lifelong Learning held in mosques since the 1980s. This includes progress in the learning space, administration, and management of classes. Moreover, the Brunei Government has made mosques as a designated centre to conduct religious classes for women as part of their programmes for lifelong learning.