Articles
Nature And Scale Of Conversion From Conventional Banking To Islamic Banking In Selected ASEAN Countries: Recent Conversion Models & Major Challenges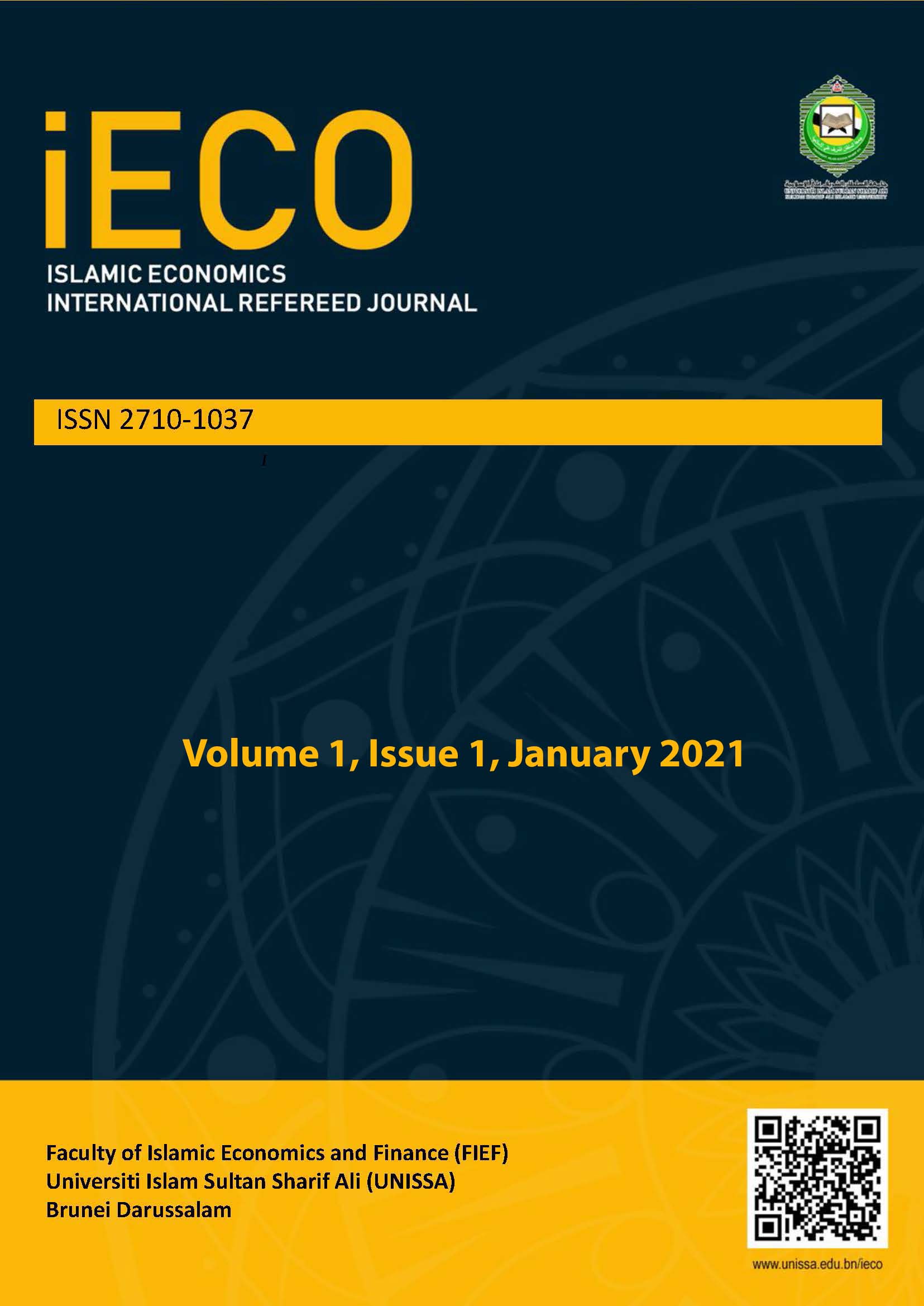 Published 2021-01-01
How to Cite
Makhtar bin Abdullah, & Abdul Nasir bin Haji Abdul Rani. (2021). Nature And Scale Of Conversion From Conventional Banking To Islamic Banking In Selected ASEAN Countries: Recent Conversion Models & Major Challenges. IEco | Islamic Economics Journal, 1(1), Page 47–71. Retrieved from https://unissa.edu.bn/journal/index.php/ieco/article/view/394
Abstract
Based on an extensive literature review and discussion with professionals and experts in the field of knowledge, this paper (a portion from the wider coverage thesis) will highlight some challenges faced by the industry players – approaching conversion – focusing on ASEAN countries namely Malaysia, Brunei, Indonesia, Thailand and Philippines, from Shari'ah, regulatory, and corporate perspectives. Conversion from conventional banking to Islamic operation is one of the approaches taken in financial industries in Middle East, South Asia and Asia Pacific since 1990s. Malaysia, Brunei, Indonesia, Thailand and Philippines are among ASEAN countries adopting the same approach. Financial institutions approach conversion in different ways based on their priorities, ecosystem and reasons. This article will cover conversion from regulatory perspectives, Fiqh perspectives and several reported conversion cases in ASEAN. Since there is no "absolute and correct" way of conversion, the industry players, the regulators and academicians will have to appreciate the uniqueness of each conversion exercise from conventional into Islamic operations. The demand for more Islamic financial institutions will provide better services and offer wider coverage based on
technology advancement towards digital banking era. Conventional financial institutions focuses on Environmental Sustainable and Governance (ESG) products while Islamic financial institutions highlights the embedded MaqÉÎid al-SharÊ'ah
in Islamic Mu'ÉmalÉt long before United Nation declaration.