CPKL & COMMITMENT TO SDG2030
At the Centre for the Promotion of Knowledge and Language, we are committed to actively contributing to the achievement of the United Nations' Sustainable Development Goals (SDGs) by 2030. Through our diverse range of co-curricular and academic courses, community engagement initiatives, and collaborative efforts, we strive to make a meaningful and comprehensive impact on society.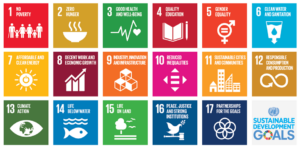 SDG 4: QUALITY EDUCATION 
SDG2030 WORKSHOP
This was an interactive workshop designed to educate and inspire students to actively contribute towards the United Nations' Sustainable Development Goals (SDGs) by the year 2030.  The workshop aims to provide a comprehensive understanding of the 17 SDGs and fosters a participatory learning environment that encourages students to explore innovative ideas and develop actionable solutions to real-world sustainability challenges.  This workshop emphasizes the role of university students in driving positive change through developing SDG-related projects. Through a combination of presentations, group activities, and discussions, the workshop produced 15 SDG project proposals which are hoped to be implemented soon.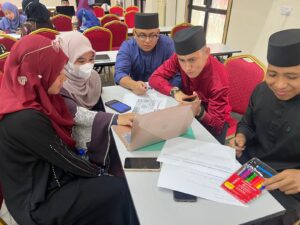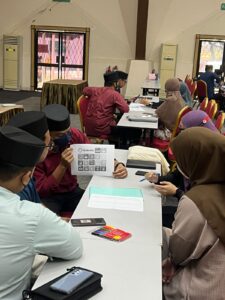 SDG INFOGRAPHICS PROJECT IN A LANGUAGE SKILLS COURSE
The SDG Infographics project in a language skills course, English for Islamic Studies, is an innovative and inclusive programme designed to enhance language proficiency while promoting awareness about SDGs. The course provides university students with the opportunity to create visually appealing and informative infographic posters that highlight the importance of the SDGs from an Islamic perspective.  Throughout the course, students will develop their language skills, including reading, writing, research and visual communication while deepening their understanding of the interconnectedness between Islamic teachings and SDGs.  The project specifically focuses on creating posters that cater to both adult and child audiences, ensuring that the SDGs and Islamic principles are effectively communicated in an engaging manner.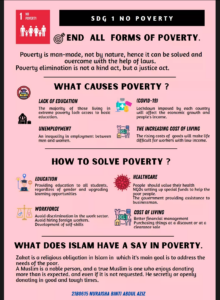 SDG 13: CLIMATE ACTION
ENVIRONMENTAL AWARENESS VIDEO PROJECTS IN A LANGUAGE SKILLS COURSE
The project aims to empower students to become effective advocates for environmental conservation and climate change mitigation by creating informative and persuasive video content. Throughout the project, students will explore the key concepts and challenges associated with SDG 13, gaining a deeper understanding of the urgency to address climate change. They will examine the impacts of climate change on ecosystems, communities, and global economies, as well as the importance of collective action to mitigate these effects.
SDG 14 & SDG 15 : LIFE BELOW WATER & LIFE ON LAND 
BEACH CLEANING
Thousands of marine animals worldwide have been affected by plastic pollution, including sea turtles, seabirds, and marine mammals. Therefore, beach clean-ups are vital to mitigate the problem caused by ocean debris and the danger that plastic pollution poses to marine life.